24feb6:00 pm8:00 pmYour Issues, Your Workshop0.2 Professional Study CEUs6:00 pm - 8:00 pm Virtual Workshop - Zoom
Time

(Wednesday) 6:00 pm - 8:00 pm
Location

Virtual Workshop - Zoom
CEUs
0.2 Professional Studies
ASLIS is an Approved RID CMP Sponsor for Continuing Education Activities. This Professional Studies program is offered for a total of 0.2 CEUs at Some Content Knowledge Level.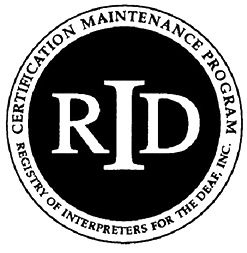 Event Details

This workshop allows participants to bring to the table issues, ideas, topics and thoughts that they are interested in exploring together.

This is an open workshop with no specific agenda except to meet the needs of those present. Within that adaptive and moving framework, we analyze elements of our work settings that contribute to a positive work environment, and those which may detract from it.

Effective strategies are discussed and practiced for creating a positive work experience regarding the issues at hand.
Discussion includes how we think, communicate, negotiate and dialogue about the work.

Our attitudes toward our work, our colleagues, other stakeholders and ourselves are explored in terms of how they relate to the topics that participants have brought to discuss in this workshop.

Educational Objectives:

1. Identify and share at least one challenge faced in provision of interpreting services.
2. Discuss 5 positive environmental Influences that increase opportunities for successful interactions and/or interpretations.
3. Examine and analyze at least two alternatives for responding to demands in work.
4. Distinguish between more and less effective responses to challenges faced in our working world.
Presenter Bio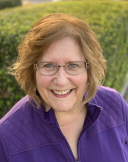 Sharon Neumann Solow works with great commitment and joy as an interpreter, trainer, performer, lecturer, author and consultant. Her career, spanning over 50 years, has taken her around the United States, and to Canada, South America, Mexico, Europe, Scandinavia, New Zealand and Australia. She is the author of two books, Sign Language Interpreting: A Basic Resource Book and Say It With Sign along with numerous professional articles and handbooks.
Her television appearances include talk shows, variety shows and documentaries and she co-stars with her husband, Larry Solow, on the Emmy award-nominated NBC Knowledge series, "Say It With Sign" which still airs on PBS throughout the United States. Sharon performs as an emcee and storyteller and does theatrical translation and production work. As the female lead in "The Electric Sign Company", she and Gary Sanderson delighted audiences for over three decades. She is a working interpreter, primarily in legal, community and conference settings, with a long history of classroom interpreting and educational interpreter training and administration. She specializes in work with individuals with atypical communication, language variation, and with limited English and ASL proficiency.
Her travels and some of her conference work have involved interpreting using international gesture (a gestural, pantomimic form of communication across language barriers). Along with teaching sign language interpreters at all levels, she has been involved in the education of spoken language interpreters and interpreter educators through the Monterey Institute of International Studies. Sharon is honored to be a long standing member of efsli(The European Federation of Sign Language Interpreters). She is an active member of the RID (Registry of Interpreters of the Deaf – US) and CIT (Conference of Interpreter Trainers – US), holding the NAD (National Association of the Deaf – US) SIGN (Sign Language instructor) Comprehensive Permanent Certificate as well as the RID Specialist Certificate: Legal.
The 2016 recipient of the Outstanding Educator Award from Region V RID, the 2016 RIT/NTID Award of Appreciation as well as the 2010 joint RID – CIT Mary Stotler Award, she was honored withthe 2005 Registry of Interpreters for the Deaf (RID) President's Award and the President's Award for 2005 from the National Association of Black Interpreters (NAOBI). She also received the 1987 national Virginia Hughes Award for outstanding contributions to the field of sign language interpreting. Sharon has lived in California on the Monterey Peninsula since 1984. She and her husband have two wonderful children and 5 delicious granddaughters.
Organizer