07sep6:00 pm8:00 pmTranslating Children's Literature0.2 PS6:00 pm - 8:00 pm Virtual Workshop - ZoomCategory:ASLIS
Time

(Wednesday) 6:00 pm - 8:00 pm
Location

Virtual Workshop - Zoom
Presented in
ASL with English Interpretation
CEUs
0.2 Professional Studies
ASLIS is an Approved RID CMP Sponsor for Continuing Education Activities. This Professional Studies program is offered for a total of 0.2 CEUs at Some Content Knowledge Level.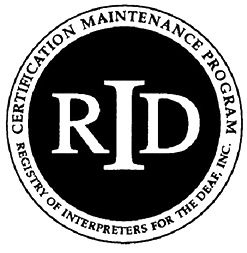 Event Details

Children's literature often presents challenges in vocabulary, descriptive language, and the use of nonsense or gibberish words. This workshop will allow participants to look at bodies of children's literature text that are traditionally established in content, context, and tone. As well as the obstacles in translation that comes with these traditional elements. This workshop will provide you with the tools to translate text into ASL without sacrificing content, while preserving the fun and linguistic integrity of children's literature.

Educational Objectives:
At the conclusion of this workshop, the participants will be able to:
1) Analyze the content of bodies of children's literature text that incorporate challenging contextual formats of English
2) Translate given bodies of children's literature text into ASL parameters without strong reliance on only signed English vocabulary
3) To recognize and apply the integrity of the material provided while translating it into clear and concise visual information
4) Challenge traditional mental and linguistic obstacles in translating children's literature.
Presenter Bio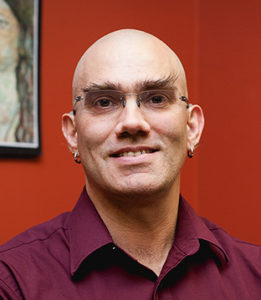 Crom Saunders grew up in Northern California, and graduated from California State University, Sacramento with a M.A. in Creative Writing. In addition to several appearances in full productions, improv events, The Encyclopedia Show, and performing with the ASL Comedy Tour and ASL Slam teams, Crom has his own one-man show, "Cromania!", which tours internationally. Crom has also interpreted and translated dozens of plays, from children's theatre to Broadway musicals, including the Oregon Shakespeare Festival, and has taught dozens of ASL linguistics and theatrical interpreting workshops across the nation. He currently teaches as Associate Professor and acts as Director of Deaf Studies at the ASL Department of Columbia College, Chicago, teaching both Deaf Studies and ASL-English Interpretation students. Visit his website at thecromsaunders.com
Organizer