03feb6:00 pm8:00 pmTHINK ME NUTHING?: Understanding the Uniqueness of the Black Deaf Community0.2 PPO CEUs6:00 pm - 8:00 pm Virtual Workshop - Zoom
Time

(Wednesday) 6:00 pm - 8:00 pm
Location

Virtual Workshop - Zoom
CEUs
0.2 PPO
ASLIS is an Approved RID CMP Sponsor for Continuing Education Activities. This Professional Studies program is offered for a total of 0.2 CEUs at Some Content Knowledge Level.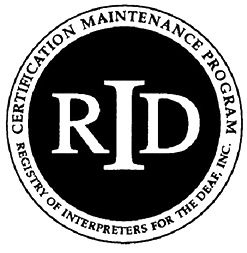 Event Details

This presentation will present the Black Deaf community's uniqueness through the lens of the community's history, culture, and linguistic variety of ASL, hidden from society until now. The audience will have the opportunity to examine why the Black Deaf community's artistic and linguistics contributions have been overlooked or minimized by the predominately white Deaf community.

Educational Objectives:

The participants will be able to:
● Discuss the contributing factors why there is insufficient documentation about the Black Deaf community.
● Recognize the contributions of Black ASL Literature in our society.
● Watch and analyze various genres of Black ASL literature through the observance of videos and discussion.
● Develop an appreciation for the historical significance of Black Deaf folklore through the years.
Presenter Bio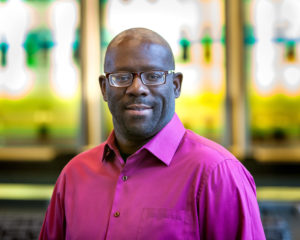 Ritchie R. Bryant is a dynamic, native American Sign Language (ASL) user and a culturally Deaf Texan. Currently working as a staff interpreter at Gallaudet University in Washington, DC. Ritchie has been presenting ASL/Deaf-related workshops for the past twenty years. Trained as an ASL mentor and ASLPI/SLPI evaluator, he used to train Deaf people to become ASL mentors for signers in the Rochester community under the Community Interpreter Grant. Ritchie obtained a bachelor's degree in ASL degree from Gallaudet University and a master's degree in Deaf Education from McDaniel College. He is also a certified Deaf interpreter who has been interpreting in the Deaf community since 2000. He served on the RID board as Deaf Member at Large from 2015-2017 and provided a consultant to various organizations and agencies such as the development of Deaf interpreter evaluation to remote ASL mentor program. His interests include developing African-American storytelling within the Deaf community, and video editing on his computer.
Organizer