Strategic Community Allyship: A Model for Success for Interpreters0.4 PPO CEUsYear Around Event (2021) Virtual Workshop - Zoom
Time

Year Around Event (2021)
Location

Virtual Workshop - Zoom
CEUs
0.4 PPO Professional Studies
ASLIS is an Approved RID CMP Sponsor for Continuing Education Activities. This Professional Studies program is offered for a total of 0.4 PPO CEUs at Some Content Knowledge Level.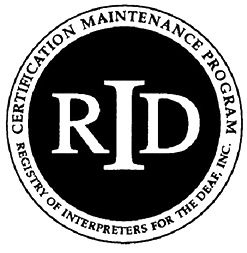 Event Details

This workshop encourages participants to take a closer look at the perceived and actual benefits of strategic community allyship. Through Deaf lens, Corey Axelrod – founder and CEO of 2axend – will address privileges, individual and systematic biases and barriers, marginalization of ASL and Deaf culture, and the dynamics of social and systemic oppression. To address these long-standing issues that negatively impact the Deaf community, Corey will identify multiple ways sign language interpreters can effectively provide long-term individual and collective strategic support that will benefit the Deaf and interpreting communities

Educational Objectives:

Participants will be able to:
Gain sensitivity and competence needed to effectively engage in conversations about overt oppression and the "-isms" the Deaf community faces;
Identify and acknowledge potential where individuals' powers and privileges may inadvertently or unintentionally oppress marginalized populations; and
Understand and apply best practices to challenge the existing status quo and injustices.
Presenter Bio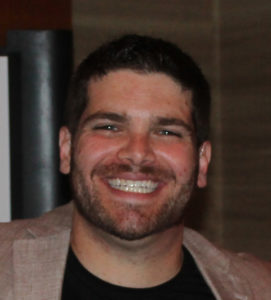 Corey Axelrod, MBA, is a passionate advocate and social entrepreneur committed to guiding organizations to become more accessible to and inclusive of Deaf and Hard of Hearing individuals. As founder and CEO of 2axend, Corey is sought after as a consultant, thought leader, and trainer to organizations in educational, health care, language services, manufacturing and telecommunication sectors on issues of communication accessibility, inclusive organizational design, unconscious bias, risk management, and Deaf awareness and cultural competency.
Since 2015, Corey has served as the president of the Illinois Association of the Deaf (IAD). In this role, he spearheads IAD's strategic initiatives and partnerships to ensure the Illinois Deaf and Hard of Hearing community's collective interests are represented among Illinois' policy makers. He also currently sits on Northwest Community Hospital's Patient and Family Advisory Council. Corey is a recent past-chair of the National Association of the Deaf (NAD) Outreach Committee, having been appointed by the NAD Board of Directors. He also served as a member of the Village of Arlington Heights' Commission for Citizens with Disabilities, Illinois School for the Deaf Advisory Council and Chicago Hearing Society Advisory Council. His contributions to local and national civic advocacy resulted in him receiving the Knights of Flying Fingers Award from the NAD in 2016.
Organizer