01dec6:00 pm8:00 pmRole Space for Interpreters0.2 Professional Studies6:00 pm - 8:00 pm CT Virtual Workshop - Zoom
Time

(Wednesday) 6:00 pm - 8:00 pm CT
Location

Virtual Workshop - Zoom
Presented in
ASL with English Interpretation
Cost
$20.00 for all registrants
All workshop registrations are final. No refunds.
CEUs
0.2 Professional Studies
ASLIS is an Approved RID CMP Sponsor for Continuing Education Activities. This Professional Studies program is offered for a total of 0.2 CEUs at Some Content Knowledge Level.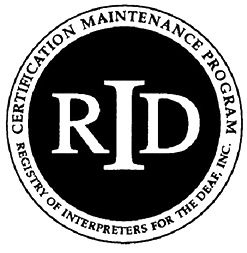 Event Details

The workshop will introduce the concept of Role Space, a different perspective which examines how interpreters are a part of every interpreted interaction and do influence what happens between consumers. It will show how the traditional role, as outlined in codes of ethics/conduct, often inhibits the development of a relationship between consumers and what interpreters can do make an interaction more natural. This concept runs counter to what interpreters have been taught for decades and sheds light on past ineffective approaches as well as new ways to make an interaction more successful and fulfilling for all involved.

Educational Objectives:

As a result of this workshop, participants will be able to:

1. Define Role Space
2. Identify the three attributes of Role Space
3. Describe how the three attributes interact
4. Apply the model to historical data
5. Apply the model to personal experience
Presenter Bio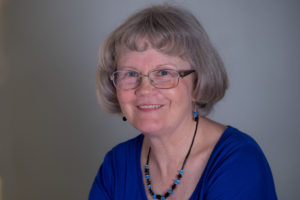 Carol Tipton, CSC, CI and CT, has been involved with the education of interpreters for over 45 years. In the mid-nineteen-seventies she coordinated the National Interpreter Training Consortium out of NYU, where she earned M.A. and Ed. D degrees. She has taught continuing education classes for interpreters at Gallaudet University since 1978, and credit classes in the Interpreter Training Program at the Community College of Baltimore County-Catonsville since 1988, where she is a professor emeritus. She chaired the RID committee which composed the previous Code of Ethics, served on the Blueprint Committee, which constructed the first generalist written certification examination, was a member of the RID Professional Standards Committee, developing standard practice papers, the NAD- RID Certification Council, the RID Professional Standards Committee, and the RID Conference Program Committee in 2010, 2012 and co-chair 2014.
She is a Test Administrator for CASLI.
Organizer