18nov9:00 am4:00 pmPsychological Testing: A Workshop for Interpreters0.6 PS9:00 am - 4:00 pm CT Virtual Workshop - ZoomCategory:GMN Provided/Sponsored By: This program is provided by ASLIS and is supported by grant funding from the Minnesota Department of Human Services, Deaf and Hard of Hearing Services Division.
Time

(Friday) 9:00 am - 4:00 pm CT
Location

Virtual Workshop - Zoom
Presented in
English with ASL Interpretation
Cost
$60 for Minnesota Metro
FREE for Interpreters who reside in the Greater Minnesota Regions
Greater MN Interpreters, enter the Coupon Code that was provided in your email. Don't have the Coupon Code? Email us before registering at workshops@aslis.com
All workshop registrations are final. No refunds.
CEUs
0.6 Professional Studies
ASLIS is an Approved RID CMP Sponsor for Continuing Education Activities. This Professional Studies program is offered for a total of 0.6 PS CEUs at Some Content Knowledge Level.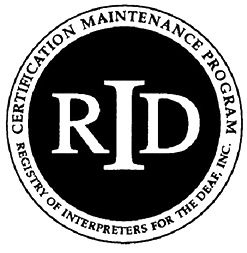 Event Details

This 6-hour, online workshop will focus on information that will benefit signed language interpreters when their assignments include working with providers using psychological tests. The sheer number of psychological tests that exist and the myriad situations in which they may be employed requires judicious consideration of the topics likely to be of most importance to practicing interpreters. Participants will learn about common tests which address cognitive functions, educational attainment, personality, and psychopathology. With interpreting practice in mind, the structure of selected tests, their instructions, and subjects' response modalities will be stressed (not test psychometrics, scoring, or interpretation). Although tests that are appropriate for deaf adult subjects will be the focus, popular tests designed for hearing persons will be discussed, since examiners may well employ them – whether or not they are appropriate for deaf persons. Accordingly, a strong focus of this workshop will be methods that interpreters may use to educate, consult with, and even critique examiners in the service of effective testing practice with deaf adults. There will be adequate time reserved for questions and discussion. The presenter brings four decades of experience as a sign-fluent examiner who frequently utilizes psychological tests in an array of referral situations, as well as an equally lengthy history of teaching signed language interpreters about a variety of topics in psychology and mental health.

Educational Objectives:

Participants will:

· be invited to submit topic requests and questions to the presenter prior to the workshop, so that the content may be tailored as much as possible to participants' needs;

· be able to distinguish between psychological testing and other methods of psychological assessment (e.g., the mental status exam, structured clinical interviews, etc.)

· learn the common referral questions/situations that may lead to psychological tests being administered to deaf adults;

· learn a five-step method for judging the appropriateness of a given psychological test for use with deaf adults whose primary communication modality is a signed language;

· learn when "deaf norms" are and are not useful in psychological testing with deaf adults;

· become familiar with selected psychological tests commonly used by examiners who are well-versed in deaf and signed language issues to assess IQ, certain cognitive functions (e.g., attention, memory), English language proficiency, activities of daily living, personality, and psychopathology, including the tests' structure, instructions, and how examinees are expected to respond (where practicable, certain tests will be shown visually);

· have the opportunity to discuss test instruction translation strategies with the presenter and other workshop participants, including when the sometimes-iconic nature of signs may impede an examiner's objective when conveying test questions or instructions;

· learn about popular psychological tests that may be problematic when employed with deaf persons and how to advise examiners in this regard;

· learn how language deprivation manifested by some deaf examinees should impact the selection and administration of psychological tests, including which tests that may be useful in such situations;

· receive resource information regarding research, other relevant testing literature, and national experts/programs in the field of psychological assessment with deaf adults.

ASLIS virtual workshops are NOT recorded for later viewing.


Questions about our virtual workshops? Read our Frequently Asked Questions at – www.aslis.com/attend
Presenter Bio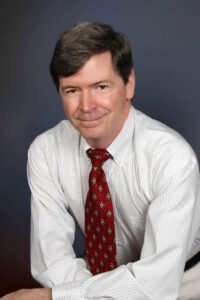 Robert Pollard, Ph.D., is a Clinical Professor of Psychiatry at the University of Rochester School of Medicine, where he founded the Deaf Wellness Center, a mental health service, research, and training program, in 1990. He also served as Professor and Associate Dean of Research at the National Technical Institute for the Deaf from 2016 to 2022. Dr. Pollard has particular expertise regarding deaf persons and mental health, sign language interpreting, and deaf population public health issues. He has particular experience with psychological testing and other forms of evaluation. He has served as an expert witness in more than 130 criminal and civil cases involving deaf persons. He has delivered over 400 addresses throughout the U.S. and abroad. He has been principal investigator on dozens of grants totaling over $6.5 million, authored or co-authored over 100 publications, and produced 19 films in American Sign Language.
Organizer

Provided/Sponsored By
This program is provided by ASLIS and is supported by grant funding from the Minnesota Department of Human Services, Deaf and Hard of Hearing Services Division.