17nov5:00 pm8:00 pmOn The Other Hand...Thinking About Choices & Consequences in Interpreting0.3 Professional Study CEUs5:00 pm - 8:00 pm Virtual Workshop - Zoom
Time

(Tuesday) 5:00 pm - 8:00 pm
Location

Virtual Workshop - Zoom
CEUs
0.3 Professional Studies
ASLIS is an Approved RID CMP Sponsor for Continuing Education Activities. This Professional Studies program is offered for a total of 0.3 Professional Study CEUs at Some Content Knowledge Level.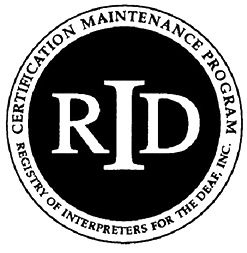 Event Details

Interpreters often have to defend their decisions by emphasizing they had to "step outside their role" to justify their ethical decisions when their decisions were in compliance with the RID-NAD's Code of Professional Conduct (CPC). The real problem lies with the fact we are still uncomfortable about discussing and justifying our ethical decisions that incorporate the use of critical lenses. Recognition of your own positionality in an interpreted event is key as it is your unique extralinguistic knowledge, which includes morals and values that influence how you make your ethical decisions. There are some tools that guide us through those decisions that are appropriate to the situation and the consumers involved. The ultimate question is how you proceed with the decision-making process that may impact diverse deaf consumers' experience. It is essential to have an open, honest dialogue with deaf consumers about ethical decisions to gain their perspective. The same is true for interpreter colleagues to making conversations with each other matter with the aim of minimizing horizontal violence.

Educational Objectives:

1. Participants will define critical lenses as they apply to our ethical decision-making.
2. Participants will identify consumer-centered ethical decision-making strategies.
3. Participants will identify power dynamics involved in ethical making decisions.
Presenter Bio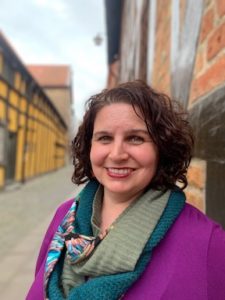 Naomi Sheneman has been working professionally in the interpreting profession since 2000 in various roles. She is currently a freelance consultant, researcher, educator, interpreter diagnostician, and interpreter. She is the first deaf woman to receive a Ph.D. degree in Interpretation from Gallaudet University. Her dissertation study focused on the impact of extralinguistic knowledge of cancer on interpreters' work. She gives presentations and trainings nationally and internationally focusing on ethics, power dynamics in interpretation, and medical interpreting. Her publications include a study on Deaf interpreters' ethics, interpreting in international conferences, and power imbalances in interactions between deaf people and interpreters.
Organizer