International Sign0.1 Professional Studies CEUsYear Around Event (2023)
Time

Year Around Event (2023)
Cost
$10
Cancellation & Refund Policy:
ASLIS requests payment to be made in advance. We do not process refunds after activity is approved and payment is complete.
If you are unable to complete this study for any reason, please contact CEUsponsor@aslis.com. 
CEUs
0.1 Professional Studies
ASLIS is an Approved RID CMP Sponsor for Continuing Education Activities. This General Studies program is offered for a total of 0.1 CEUs at Some Content Knowledge Level.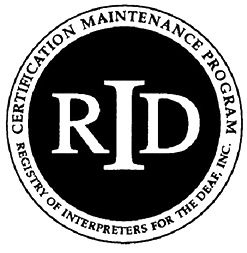 Event Details

This Independent Study provides an opportunity to explore what International Sign (IS) is. You will read 3 articles and write a 2-page minimum paper. Questions are provided.

Educational Objectives:

1) Explain International Sign.

2) List situations where it would be benficial to use international Sign.

3) Discover local International Sign resources in my area.
Organizer