Evicted: Poverty and Profit in the American City0.7 PPO Professional Studies CEUsYear Around Event (2021)
Time

Year Around Event (2021)
Cost
$70.00
Cancellation & Refund Policy:
ASLIS requests payment to be made in advance. We do not process refunds after activity is approved and payment is complete.
If you are unable to complete this study for any reason, please contact CEUsponsor@aslis.com. 
CEUs
0.7 PPO Professional Studies
ASLIS is an Approved RID CMP Sponsor for Continuing Education Activities. This Professional Studies program is offered for a total of 0.7 PPO CEUs at Some Content Knowledge Level.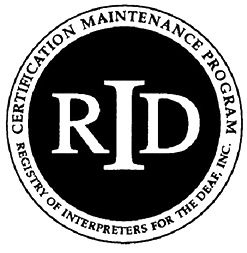 Event Details

"Evicted: Poverty and Profit in the American City" is a book written by Matthew Desmond about the poorest neighborhoods of Milwaukee, Wisconsin, telling stories of eight struggling families. Desmond's book has won multiple awards, including being on the New York Times Bestseller list and the 2017 Pulitzer Prize for General Non-Fiction. You may do a solo book club, reading and reflecting on your own, or you may coordinate a book club with your peer(s). You will be required to write reflections on each chapter and then compile them into a 3-page minimum paper. Questions are provided.

Educational Objectives:

1) Identify housing struggles the Milwaukee community faces.

2) Compare current rent and eviction struggles many communities experience.

3) Experiment with possible solutions to help with the current housing problems.
Organizer