Guide Dogs and Other Service AnimalsGeneral Studies CEUsYear Around Event (2023)
Time

Year Around Event (2023)
Cost
$10.00
Cancellation & Refund Policy:
ASLIS requests payment to be made in advance. We do not process refunds after activity is approved and payment is complete.
If you are unable to complete this study for any reason, please contact CEUsponsor@aslis.com. 
CEUs
0.1 General Studies
ASLIS is an Approved RID CMP Sponsor for Continuing Education Activities. This Professional Studies program is offered for a total of 0.1 CEUs at Some Content Knowledge Level.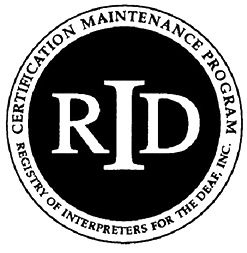 Event Details

September is National Guide Dog Month – a month to celebrate the work of guide dogs and raise awareness, appreciation, and support for guide dog schools. In 2009, National Guide Dog Month was established for the month of May; however, in 2010 it was moved to September due to conflicts with other national fundraising drives. This Independent Study provides the opportunity to learn more about service animals and organizations that train them! You will be required to write a 2-page minimum paper. Questions are provided.

Educational Objectives:

1) Define the process for training and placing guide dogs.

2) Explain any impacts that guide dogs may or may not have on the interpreting process.

3) List some local organizations in my area that provide guide dogs.
Organizer