28apr6:00 pm8:00 pmDon't Let the Process Pollute the Product!0.2 Professional Study CEUs6:00 pm - 8:00 pm CDT Virtual Workshop - Zoom
Time

(Wednesday) 6:00 pm - 8:00 pm CDT
Location

Virtual Workshop - Zoom
Presented in
ASL with English Interpretation
Cost
$20.00 for all registrants
All workshop registrations are final. No refunds.
CEUs
0.2 Professional Studies
ASLIS is an Approved RID CMP Sponsor for Continuing Education Activities. This Professional Studies program is offered for a total of 0.2 CEUs at Some Content Knowledge Level.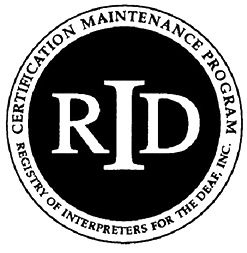 Event Details

Interpretation is a cognitive process produced within social contexts that have an influence on the interaction and, subsequently, the product. This results in a heavy cognitive load. The majority of the process cannot be seen and requires mental energy which is not in endless supply. According to Daniel Gile's Effort Model, interpretation "takes up almost all of this mental energy, and sometimes requires more than is available, at which times performance deteriorates" (Gile, 1995).

One of the ultimate goals of an interpretation is to have the product (whether it be ASL, English or any other language) look or sound as much like natural language as possible. When listening to or watching interpretations, as an interpreter, educator and a mentor, the interpreted target message, the product, contains visible or auditory elements of the interpreter's process (eye rolls, sighs, intersentential or prolonged pausing, questioning tone, etc.) that were not present in the source message.

Dennis Cokely (1986) categorized miscues into 5 types: omissions, additions, substitutions, source language intrusions, and anomalies. However, these process issues do not fit neatly into any of these categories since they can be related to several of the categories and have not been analyzed for their true nature. This presentation will focus on these "miscues" and how to first recognize when the process is polluting the product as develop strategies to make the tM sound/look as much like natural language use as possible.

Participants should come to the presentation with samples of their work (not to share but to be able to analyze for natural language product vs the process polluting the product.

Cokely, Dennis. 1986. Effects of lag time on interpreter errors. Sign Language Studies 53.
GILE, D. Basic Concepts and Models for Interpreter and Translator Training. Amsterdam & Philadelphia: John Benjamins, 1995.

Educational Objectives:

Demonstrate an ability to identify process miscues appearing in interpreted products.
Identify and apply a range of strategies to implement to avoid interpreted processes polluting interpreted products.
Presenter Bio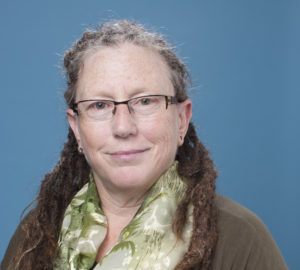 Lynne, founder of Signs of Development, a professional development organization specializing in mentoring, CEU WWWorkshops, certification preparation, & self-analysis tools and processes. Lynne is currently a Professor in Austin Community College's ASL & Interpreter Training, presenter nationwide, and a freelance court/legal. Previously, Lynne served as the Director during the entire development of the Troy ITP (online and on-campus), administered the bachelor's IPP online & on-campus, and continues to teach as an adjunct.
Having previously taught in the Master Mentor Program, she has extensive experience in developing Mentor Trainers, mentors, and sustainable mentoring projects & relationships. She holds an SC:L, MBA, and has done doctoral work in Training & Performance Improvement.
Organizer