18feb(feb 18)5:00 pm25(feb 25)8:00 pmDo Nothing or Do No Harm?: Competing Values in Healthcare Interpreting0.6 PS5:00 pm - 8:00 pm (25) Virtual Workshop - Zoom
Time

18 (Thursday) 5:00 pm - 25 (Thursday) 8:00 pm
Location

Virtual Workshop - Zoom
CEUs
0.6 Professional Studies
ASLIS is an Approved RID CMP Sponsor for Continuing Education Activities. This Professional Studies program is offered for a total of 0.6 CEUs at Some Content Knowledge Level.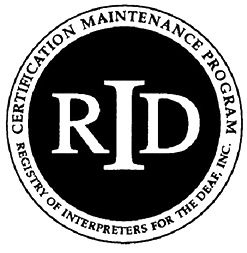 Event Details

The practice of healthcare interpreting is a specialization with a unique set of demands, goals, and responsibilities. During this presentation, participants will examine their place and work in the healthcare setting using the framework of the Demand Control Schema. Emphasis is placed on outcome-based decision-making. Resources and practice exercises are provided for skill development.

Educational Objectives:

Interpreters will examine:
– The specialization of healthcare interpreting
– Ethics & values
– Demand Control Schema (DC-S)
– Deaf Community's interaction with the healthcare system
– Applicable laws
– DC-S Application

*MUST ATTEND BOTH DAYS IN ORDER TO RECEIVE CEUS. We will not be approving partial CEU credits.*

ASLIS virtual workshops are NOT recorded for later viewing.


Questions about our virtual workshops? Read our Frequently Asked Questions at – www.aslis.com/attend
Presenter Bio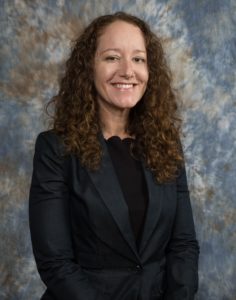 Jasmine Marin has a Master of Science degree in Healthcare Interpreting from Rochester Institute of Technology's National Technical Institute of the Deaf. She received NIC Advanced national certification from The Registry of Interpreters for the Deaf in 2008 and was a contributing author in the textbook: Handbook of Research on Medical Interpreting. Jasmine is originally from Canada but currently lives in Arizona and has been a practicing signed language interpreter for over 14 years. She is licensed and registered to practice in Arizona and Nevada. As owner of a local interpreting agency, she has worked in a variety of community settings, but is primarily a healthcare interpreter. Jasmine is also a master mentor and provides distance mentoring for interpreters wishing to enter into private practice or improve their ethical decision-making skills. In her free time, she teaches vinyasa yoga which she has also been practicing for over 12 years.
Organizer