09sep6:00 pm8:00 pmAn Overview of the ADA, Title One (Employment)0.2 Professional Study CEUs6:00 pm - 8:00 pm Virtual Workshop - Zoom
Time

(Wednesday) 6:00 pm - 8:00 pm
Location

Virtual Workshop - Zoom
CEUs
0.2 Professional Studies
ASLIS is an Approved RID CMP Sponsor for Continuing Education Activities. This Professional Studies program is offered for a total of 0.2 CEUs at Little/None Content Knowledge Level.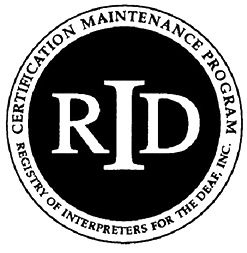 Event Details

Have you, as an interpreter, witnessed discrimination against your client in the workplace setting while you are on the job? What can you do in those situations without overstepping ethical boundaries?

Amanda Tuite, Communication Access Specialist, will discuss Title I of the Americans with Disabilities Act (ADA). The ADA is divided into five titles or coverage areas. Title I of the Americans with Disabilities Act of 1990 addresses employment rights and prohibits companies from discriminating against Deaf employees. The role of an interpreter when encountering discrimination will be discussed, and participants will come away equipped with strategies to apply in those situations.

Educational Objectives

Participants will be able to:
describe the basic requirements of the ADA, Title I regarding communication access for persons who are Deaf or hard of hearing.
clarify common misconceptions regarding the ADA and how it applies to sign language interpreters.
utilize strategies to educate consumers and refer to appropriate resources within the role of an interpreter
Presenter Bio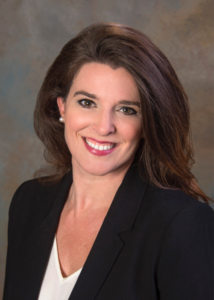 Born and raised in Texas, Amanda served as a Communication Access Specialist at Deaf and Hard of Hearing Services (DHHS), under the Texas Department of Health and Human Services (HHS). Amanda has worked 7 years as an advocate on behalf of Deaf and Hard of Hearing consumers who were denied access to communication. Amanda attended the University of North Texas. Since then, she has given workshops on various topics such as Deaf Self Advocacy Training (DSAT), How to Provide Access Online for DHH Students, ADA Overview, Disclosing your Disability, Law Enforcement Training, Soft Skills, and also provides statewide advocacy training to empower people who are Deaf or Hard of Hearing with knowledge of their disability rights. Amanda served four years on the board of Deaf Women United and volunteers her time with Deaf Women of Austin. She resides in Austin, Texas with her husband and two teenagers (A high school senior & a 20-year-old in college).
Organizer