Alcohol Awareness0.1 Professional Study CEUsYear Around Event (2023)
Time

Year Around Event (2023)
Cost
$10.00
Cancellation & Refund Policy:
ASLIS requests payment to be made in advance. We do not process refunds after activity is approved and payment is complete.
If you are unable to complete this study for any reason, please contact CEUsponsor@aslis.com. 
CEUs
0.1 Professional Studies
ASLIS is an Approved RID CMP Sponsor for Continuing Education Activities. This Professional Studies program is offered for a total of 0.1 CEUs at Some Content Knowledge Level.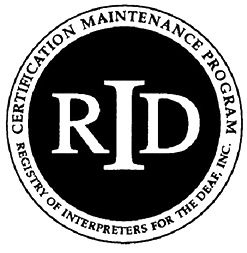 Event Details

Earn 0.1 CEUs by completing this Independent Study. This Independent Study will allow you to explore Alcoholics Anonymous (AA) and what makes interpreting for AA and other 12-step programs unique. You will be required to write a 2-page minimum paper. Questions are provided.

Educational Objectives:

1)     Define Alcoholics Anonymous and dissect how interpreting for AA is unique.

2)     Self-analyze my willingness to interpret for AA.

3)     Compare my knowledge of AA before and after completing this Independent Study.
Organizer