04oct6:00 pm8:00 pmWhat the @#$% Did You Just Sign?!?0.2 Professional Study CEUs6:00 pm - 8:00 pm CT Virtual Workshop - ZoomCategory:ASLIS
Time

(Wednesday) 6:00 pm - 8:00 pm CT
Location

Virtual Workshop - Zoom
Presented in
ASL with English Interpretation
CEUs
0.2 Professional Studies
ASLIS is an Approved RID CMP Sponsor for Continuing Education Activities. This Professional Studies program is offered for a total of 0.2 CEUs at Some Content Knowledge Level.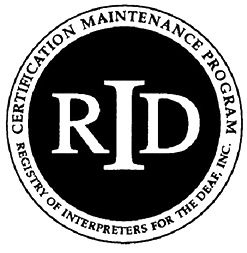 Event Details

The use of words and phrases that are considered obscenities or foul language in spoken English discourse are not always used the same way or with the same subtext in ASL and Deaf culture environment (in fact is often used in non-offensive or derogatory manner) and often can present difficulties in voicing ASL discourse accurately or receptive comprehension in conversation. This workshop will clarify the actual contextual meanings of specific words and phrases as they are used in ASL discourse and the best way to voice or otherwise interpret these words/phrases.

Educational Objectives:

At the end of the workshop, participants should be able to:
1. Identify a set of "foul" words and phrases used in ASL as non-offensive discourse
2. Deconstruct and determine the best contextual translation into English structure.
3. Translate different examples of "foul" discourse in the appropriate context.
Presenter Bio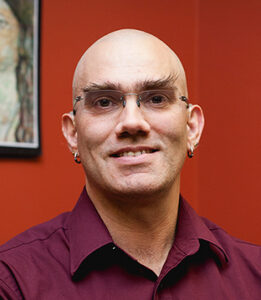 Crom Saunders is currently Director of Deaf Studies at the American Sign Language Department of Columbia College, Chicago. Crom works extensively in translation, including PSA videos and children's stories, with organizations such as Fun4TheDisabled and Sally Is Sarah, LLC. Crom has interpreted dozens of plays, from children's theatre to musicals, including at the Oregon Shakespeare Festival, and has taught dozens of ASL linguistics and theatrical workshops across the nation, in addition to working as a Director of ASL for several theatre companies across the nation. Crom also performs improv and his one person show, "Cromania!" internationally. Yes, the eyebrows are real.
Organizer