22sep5:00 pm8:00 pmVoicing Through Missed Fingerspelling0.3 Professional Studies5:00 pm - 8:00 pm CT Virtual Workshop - Zoom
Time

(Wednesday) 5:00 pm - 8:00 pm CT
Location

Virtual Workshop - Zoom
Presented in
English with ASL Interpretation
Cost
$30.00 for all registrants
All workshop registrations are final. No refunds.
CEUs
0.3 Professional Studies
ASLIS is an Approved RID CMP Sponsor for Continuing Education Activities. This Professional Studies program is offered for a total of 0.3 CEUs at Some Content Knowledge Level.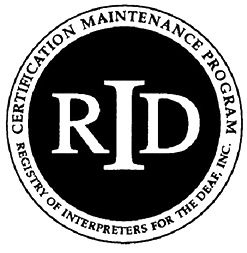 Event Details

Interpreters often struggle with receptive fingerspelling even when their general receptive and voicing skills are solid. Reading fingerspelling is a complex cognitive task that takes time to develop. This workshop helps interpreters understand the process involved in reading fingerspelling and then provides tools and tips for voicing through missed fingerspelling. Interpreters in this workshop will learn tools for improving their receptive fingerspelling over time as well as tools for managing their voiced product even when they miss fingerspelling.

Educational Objectives:

Learn the reason(s) why reading fingerspelling is difficult.

Identify effective techniques for stress management in and out of the hot seat.

Practice techniques for interpreting around missed fingerspelling in the source message.
Presenter Bio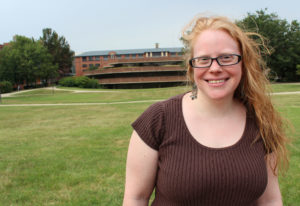 Dr. Cates (Deb) is the Sign Language Program Coordinator at the Iowa School for the Deaf. She oversees staff sign language development, the administration of the SLPI program, and educational interpreter professional development in the state of Iowa. She is also the board secretary for the National Association of Interpreters in Education, the Iowa representative for the TASK-12 project, and an adjunct instructor for the ASL English Interpreting Program at LaGuardia Community College. Her current research pertains to the skills of interpreters in educational settings and how their skills influence student learning outcomes. She actively develops research-based practices for interpreter skill development. Deb has a Ph.D. in Linguistics from the University of California, Davis, and a Bachelor of Arts degree in Deaf Studies with an Interpreting Emphasis from California State University, Northridge. She has been in the field of educational interpreting in middle school, high school and university settings since 2003. She is a licensed interpreter in the state of Iowa with her EIPA score of 4.7 in Secondary PSE, as well as a licensed interpreter in the state of Nebraska with her Mid-America QAST Level V in Interpreting.
Organizer