21may9:00 am1:00 pmTheater Interpreting in Four Acts0.4 PS9:00 am - 1:00 pm Virtual Workshop - Zoom
Time

(Saturday) 9:00 am - 1:00 pm
Location

Virtual Workshop - Zoom
Presented in
ASL with English Interpretation
CEUs
0.4 Professional Studies
ASLIS is an Approved RID CMP Sponsor for Continuing Education Activities. This Professional Studies program is offered for a total of 0.4 CEUs at Some Content Knowledge Level.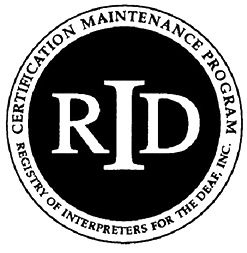 Event Details

*Limit up to 50 people to register for this workshop!*

UPDATE: (The registration is FULL!)

Learn about interpreted theatre and concert performances through the lens of theatre staff, service administration and Deaf participation. Participants will learn about Theatre staff, crew positions, Theatre jargon; pre show preparations, script analysis, logistical considerations and Deaf Directors of Artistic Sign Language (DASL). Through lecture, discussion and activities participants will learn about the process of working with theatres and concert venues from the moment a Deaf consumer makes a request for tickets all the way through to the final Curtain Call.

Educational Objectives:

Upon completion of this workshop, participants will be able to:

• Explain 5 steps and develop 3 skills needed in order to cultivate professional relationships

• List 5 suggestions required in researching a show

• List and describe top 10 basic theatre concepts.

• Explain what a DASL is and how to effectively work with one.
Presenter Bio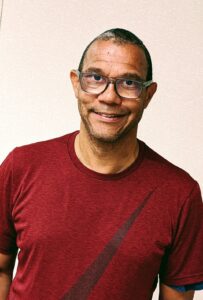 Kevin Dyels is the Eastern Regional Manager for Sorenson Community Interpreting. He is an owner of a performing arts interpreting company called First Chair Interpreted Productions and has held Board positions of several professional organizations. He is a professional sign language interpreter, has held managerial positions with interpreting organizations and commits to mentoring veteran and new interpreters. Originally from northern California, Kevin presents interpreting workshops in theater, affect, team building, and self-confidence both nationally and internationally. He has traveled to India, Romania, Hong Kong, and South Africa with Quest Visual Theatre, a performance group that presents workshops and performances to deaf and hearing audiences around the world. Kevin has a degree in theater and served as a Production Manager for Deaf Way II.
Kevin coordinates interpreters for various conferences and festivals throughout the year, works as a professional sound designer and disc jockey, and in his spare time enjoys international travel. Kevin is married to a partner from Hong Kong and they share a gray Tabby cat.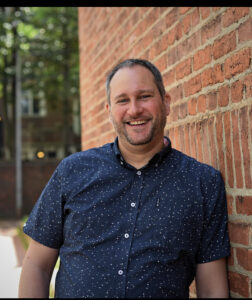 Aaron Kubey was the first Deaf and youngest Executive Director/President of the National Theatre of the Deaf. He had the opportunity of working on numerous television, film, theatrical productions, and concerts during his professional career.
He regularly works as a Director of Artistic Sign Language (DASL) in the Washington, DC Metro area. He has most recently DASL'd Dear Evan Hansen, Come From Away, and Next to Normal at the Kennedy Center, and Aladdin and Dear Evan Hansen at Hippodrome Theatre in Baltimore, MD.
He currently works as a Certified Deaf Interpreter (CDI) and Communication AccessSpecialist for the Federal Emergency Management Agency (FEMA).

Mr. Kubey is a 1994 graduate of the Model Secondary School for the Deaf (MSSD) at Gallaudet University in Washington, D.C. In 2006, he earned his Bachelor of Fine Arts (B.F.A) degree in Theatre Studies from the Theatre School, DePaul University in Chicago, Illinois, making him the first Deaf graduate from this prestigious institution. He is a Chicago native, and a diehard Cubbies fan who is thrilled they won a World Series in his lifetime and believes they win it all again and again!
Organizer