17oct6:00 pm8:00 pmThe Intersection of Interpreting and Identity0.2 PPO CEUs6:00 pm - 8:00 pm CT Virtual Workshop - ZoomCategory:ASLIS
Time

(Tuesday) 6:00 pm - 8:00 pm CT
Location

Virtual Workshop - Zoom
Presented in
ASL with English Interpretation
CEUs
0.2 PPO CEUs
ASLIS is an Approved RID CMP Sponsor for Continuing Education Activities. This Professional Studies program is offered for a total of 0.2 PPO CEUs at Some Content Knowledge Level.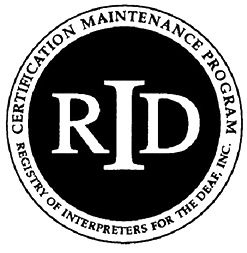 Event Details

Language and identity are intricately linked. Interpreters play a critical role in facilitating communication between a diverse population of individuals with varying linguistic and cultural backgrounds.

This workshop aims to delve into the fascinating intersection of interpreting and identity, acknowledging the profound impact it has on the lives of interpreters and those they serve.

We are not "just" interpreters. We are human. How we navigate our environments and make decisions is influenced by who we are and not simply a code of conduct. By examining the complexities of this intersection, participants will gain a deeper understanding of the challenges, responsibilities, and opportunities that arise in the field of interpreting.

Educational Objectives:
Explain how individuals' identities contribute to our language and the interpreting process.
Identify ethical dilemmas that interpreters with diverse identities may face.
Discuss strategies to empower interpreters with to be authentic while upholding professional ethics.
Presenter Bio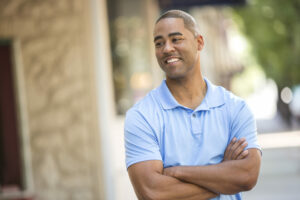 Brent Tracy is a proud dual-certified DPI (Deaf-Parented Interpreter) and Boston native. Since starting his interpreting career at Gallaudet University in 1999, Brent has supported the Deaf and DeafBlind communities wearing several other professional hats: consultant, mentor, presenter and CEO.
Brent is both personally and professionally invested in the growth of the field and our community. In addition to running Equal Access Resources Inc as CEO, he volunteers for various organizations including CASLI. His aim is to leverage his influence to foster open dialogues that galvanize stakeholders and champion change.
In his leisure time, Brent enjoys spending time with his lovely wife and 2 amazing children, golfing, and creating unique handmade bow ties for his business KnotTied.
Organizer