04aug5:00 pm8:00 pmThe 5 Cs Effective Team Interpreting0.3 Professional Study CEUs5:00 pm - 8:00 pm Virtual Workshop - Zoom
Time

(Thursday) 5:00 pm - 8:00 pm
Location

Virtual Workshop - Zoom
Presented in
ASL with English Interpretation
CEUs
0.3 Professional Studies
ASLIS is an Approved RID CMP Sponsor for Continuing Education Activities. This Professional Studies program is offered for a total of 0.3 CEUs at Some Content Knowledge Level.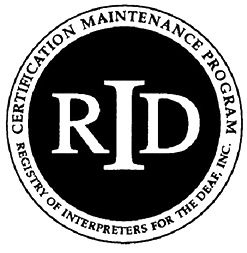 Event Details

Have you had a great team interpreting experience? What made it so great? Perhaps it was the support or positive encouragement or judgment-free debriefing. Sometimes it can be hard to pinpoint what specific factors contributed. Whatever the reasons are, we can agree that a great team can relieve some cognitive load of even the most experienced interpreters in the hot seat.

What are the elements of a good team? How can we replicate a good team experience that can help mitigate interpreting demands resulting in more effective outcomes for our consumers? We will address those questions in this interactive workshop using both anecdotal and research-based teaming content. Participants will engage in group discussions and activities to make practical application of the 5-C method.

Educational Objectives:

1) Identify the roles and responsibilities for each team member.

2) Describe the foundational elements of an effective team using the 5 Cs.

3) Recognize gaps in common teaming practices

4) Develop strategies for incorporating the 5-C method in their team practice.
Presenter Bio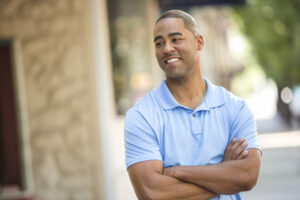 Brent Tracy is a proud Boston native and dual certified DPI (Deaf-Parented Interpreter). Since starting his interpreting career at Gallaudet University in 1999, Brent has worn several professional hats: interpreter, coordinator, mentor, and presenter. For the past few years he has worked for Sorenson's Interpreter Education and Professional Development department as an educator.
He is motivated to address strained climate in our ASL community by unpacking our cognitive processes that create barriers to growth and collaboration. To support this initiative, he leverages his influence as CEO of Equal Access Resources, Inc. by fostering dialogues on public and private platforms to galvanize stakeholders and foster honest dialogues that champion change. He presents across the country both at a regional and national level that challenge the status quo on various topics including teaming, debriefing, and the impact of bias in the field.
In his leisure time, Brent enjoys spending time with his lovely wife and 2 amazing children and creating unique handmade bow ties for his business KnotTied.
Organizer