27jan6:00 pm8:00 pmSo You Wanna Talk About Difference?? (II)0.2 PPO CEUs6:00 pm - 8:00 pm Virtual Workshop - Zoom
Time

(Wednesday) 6:00 pm - 8:00 pm
Location

Virtual Workshop - Zoom
CEUs
0.2 PPO
ASLIS is an Approved RID CMP Sponsor for Continuing Education Activities. This Professional Studies program is offered for a total of 0.2 PPO CEUs at Some Content Knowledge Level.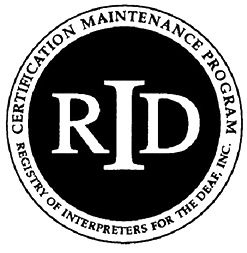 Event Details

There is a specific dynamic that emerges when one encounters another who is different. Perceived privilege and power inform the outcome of these encounters- too often they result in acts of oppression. This workshop is an opportunity for discussion for interpreters seeking to explore the systemic nature of Power, Privilege and Oppression examining both foregrounding and residual social constructions. Focusing on the individual, this workshop is designed so interpreters can engage in a meaningful exchange with colleagues to implement strategies, for engaging in productive dialog about difference, to encourage change, mitigate microaggression, and foster personal and professional growth.

Educational Objectives:

Through lecture and discussion, participants will:
1. Identify the origins of exclusive attitudes, beliefs and behaviors
2. Explore community/individual beliefs, values and power dynamics as social construct
3. Explore the dynamics of power as they relate to encounters of difference and the resulting microaggressions
4. Explore perceived value hierarchies as the relate to difference
5. Identify ways in which power dynamics foster and or inhibit human interaction/relationships as they relate to difference
6. Engage in and invitational dialog to foster growth, support and development of new leadership

At the end of the session participants will be able to:
Connect spheres of influence to socially constructed attitudes, beliefs and behaviors
Identify systemic origins and dynamics of Power, Privilege and Oppression
Identify attitudes about cultural differences, which pose barriers to interaction
Reframe existing power narratives
Engage in productive dialog to redirect the narrative towards mitigating micro aggression
Presenter Bio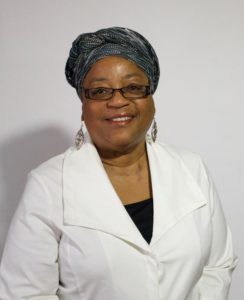 Lisa L. Weems has been interpreting professionally for over 30 years. She holds both CI and CT certifications from the Registry of Interpreters for the Deaf, as well as the NAD/RID National Interpreter Certification (NIC), and has interpreted across a broad spectrum of venues. Her educational background includes a Bachelor of Arts in Sociology, further study of linguistics and discourse analysis through the University of Colorado TIEM Interpreter Education Project and a variety of supplemental courses and workshops. She is currently enrolled in the Masters of Interpreting Program at Western Oregon University, where the focus is on interpreting studies as well as pedagogy. Lisa has a broad knowledge of both general and specific topics related to interpreting. Her experience spans across modes of interpreting (Sign-to-Voice/Voice-to-Sign, ASL and English Interpreting and Transliterating, Oral and Tactile Interpreting) in a variety of settings including elementary, secondary, post-secondary and graduate academic, medical, mental health, recreational, government, corporate, conference, public, non-profit, entertainment, conference, religious, Video Relay Services and special interests. During part of her extensive history, Lisa served as the Staff Interpreter for a large Metropolitan Hospital for over seven years.
In addition to interpreting, Lisa has created a wealth of professional development initiatives for interpreters including workshops, individual and group mentoring initiatives for developing interpreters, community programs, which include Sign Language and Interpreter educator training initiatives as well. As an educator, her skills include research and development, instructional design, development planning, group and individual instruction, utilizing feedback as an instructional tool and developing and conducting multi- level activities and training initiatives.
Lisa recently held a Staff Interpreter/Interpreter Education Coordinator position at the Centralized Interpreter Referral Service of the Hearing and Speech Agency of Baltimore. As a Coordinator, Lisa's tasks included evaluation hiring and training interpreters, developing and directing a multi-tiered mentoring program, mentoring, developing and installing training, education and mentoring initiatives for interpreters, designing and supervising individual professional development initiatives, Sign Language Education program/Deaf Awareness outreach and special programs, project development, resources development, developing and maintaining community partnerships, and assisting with or leading special projects.
Creatively, Lisa has several theater and conference performances on her resume which include both work with amateur, university and professional theater groups and has interpreted in local and regional theater, off Broadway, and Broadway productions. Her music festival and concert credits include the popular Clearwater Hudson Revival annual event and the Michigan Women's Music Festival.
Service to the community is a significant part of Lisa's professional development history. Her integration into the community resulted as a benefit of membership in several Deaf organizations. She has done committee work for NYCBDA, NYC Civic Association of the Deaf, NYRID, and Minority Interpreters for the Deaf an organization established in NY during a time when NAOBI was inactive. In 1999 Lisa began extensive service to NAOBI, first serving in several positions at national conferences, chairing a steering committed to establish NAOBI-DC as the first Chapter to finally serving as President in 2003 served on the Conference Interpreter Committee for PCRID, and subsequently became the Conference Interpreter Committee Chair. On the National Level, Lisa chaired a restructuring committee under then President Jackie Bruce, and was a member of the By-Laws committee. Over the years, Lisa has served and/or continues to serve on several local committees for PCRID, DCABDA, NAOBI-DC, Greater Baltimore Cultural Alliance, on national committees of RID and CIT, internationally with ASLIN, and occupies a board of directors seat at QuestVisual Theater. Her most recent service endeavor was organizing the 2015 PCRID Annual Professional Development Conference with colleague Denise Perdue.
Her active involvement in RID, the Potomac Chapter of RID (PCRID) and the National Alliance of Black Interpreters (both the national [NAOBI, Inc] and the local level [NAOBI-DC]) has presented a wealth of leadership opportunities. She has served as President (NAOBI-DC), Conference Chair and Professional Development Chair (PCRID) Restructuring Committee Chair (NAOBI, INC), By-Laws Committee Chair (NAOBI-DC) and Conference Facilitator (RID)and currently serves on the Professional Development Committee, and the Diversity Council for RID. She was recently granted a leadership role within RID; oversight of the development of a webinar series that will present education on topics under the umbrella of Diversity and Inclusion.
Organizer