Self-Care and Stress Awareness0.2 Professional Study CEUsYear Around Event (2023) Category:Independent Study,Professional Studies
Time

Year Around Event (2023)
Cost
$20.00
Cancellation & Refund Policy:
ASLIS requests payment to be made in advance. We do not process refunds after activity is approved and payment is complete.
If you are unable to complete this study for any reason, please contact CEUsponsor@aslis.com. 
CEUs
0.2 Professional Studies
ASLIS is an Approved RID CMP Sponsor for Continuing Education Activities. This Professional Studies program is offered for a total of 0.2 CEUs at Some Content Knowledge Level.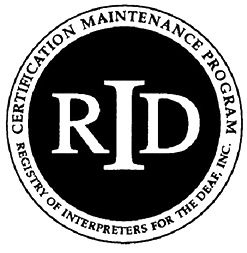 Event Details

As the American Institute of Stress (AIS) says: "stress is ubiquitous and follows us everywhere". For interpreters, there can be a multitude of job stressors – especially for freelance interpreters who are their own business! Traveling to and from each job, finding parking, not understanding the client, job running over on time… the list goes on. You will be required to write a 2-page minimum paper. Questions are provided.

Educational Objectives:

1. List my current professional and personal stressors that impact the quality of my interpreting.

2. Define stressors and their possible effects.

3. Assess my current self-care strategies and consider what strategies I would like to learn more about.
Organizer