Navigating Medical-Related VRS Calls and VRI Assignments: Strategies for interpretation and ethical decision-making0.3 Professional Study CEUsYear Around Event (2021) Virtual Workshop - Zoom
Time

Year Around Event (2021)
Location

Virtual Workshop - Zoom
CEUs
0.2 Professional Studies
ASLIS is an Approved RID CMP Sponsor for Continuing Education Activities. This Professional Studies program is offered for a total of 0.2 CEUs at Little/None Content Knowledge Level.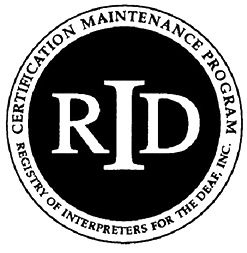 Event Details

The sign language interpreting profession in the United States has seen several different interpreting models (helper, conduit, communication facilitator, bilingual meditator) that impose limitations on the actual fluidity of our function as sign language interpreters. Those limitations are more prevalent when interpreters work in more restrictive environments such as VRS and VRI which have additional demands. The CPC's preamble is based on the concept that interpreters should do no harm but there are conflicting perspectives between the deaf community and interpreters of what harm entails. Recognition of your own positionality in an interpreted event is key as it is your unique extralinguistic knowledge, which includes morals and values that influence how you make your ethical decisions particularly in medical-related VRS and VRI settings. The aim of this workshop is to explore the concept of harm and how interpreters might manage interpretation and ethical decisions while determining actions that are less harmful to deaf patients specifically in VRI and VRS settings.

One portion of this workshop will be dedicated to scenarios that participants submit prior to the workshop. Those scenarios involve challenges in interpreting recent medical-related VRS calls and/or VRI interpretations. Participants will be asked to share their scenarios with the presenter prior to the workshop. Those challenges can include interpretation choices, language use, and ethical dilemma. The presenter will offer a deaf-centered perspective on those challenges and offer a variety of deaf-centered interpretation and ethical decisions.

Participants will:
journal their own interpretation and ethical decision challenges between now until June 3rd. Participants will then submit their scenarios to Naomi via a Googles form shared with registered participants.
Participants will identify deaf-centered strategies when navigating medical-related VRS calls and VRI medical assignments.
Participants will identify power dynamics involved in making decisions in video-based interpreting assignments.
Presenter Bio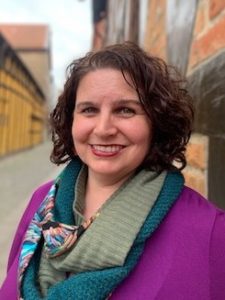 Naomi Sheneman has been working professionally in the interpreting profession since 2000 in various roles. She is currently a freelance consultant, researcher, educator, interpreter diagnostician, and interpreter. She is the first deaf woman to receive a Ph.D. degree in Interpretation from Gallaudet University. Her dissertation study focused on the impact of extralinguistic knowledge of cancer on interpreters' work. She gives presentations and trainings nationally and internationally focusing on ethics, power dynamics in interpretation, and medical interpreting. Her publications include a study on Deaf interpreters' ethics, interpreting in international conferences, and power imbalances in interactions between deaf people and interpreters.
Organizer