30mar6:00 pm8:00 pmMore or Less: Implicitation in Interpreting0.2 PS6:00 pm - 8:00 pm CT Virtual Workshop - Zoom
Time

(Wednesday) 6:00 pm - 8:00 pm CT
Location

Virtual Workshop - Zoom
Presented in
English with ASL Interpretation
Cost
$20.00 for all registrants
All workshop registrations are final. No refunds.
CEUs
0.2 Professional Studies Program
ASLIS is an Approved RID CMP Sponsor for Continuing Education Activities. This Professional Studies program is offered for a total of 0.2 CEUs at Some Content Knowledge Level.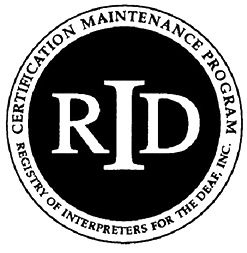 Event Details

The differences between the discourse patterns of ASL and English in addition to the high context culture of American Deaf culture and low context nature of American English culture have implications for sign language interpreters. In order to successfully provide source and target message equivalency, interpreters must mediate between linguistic and cultural differences. Explicitation is defined as the shift in translation from what is implicit in the source text to what is explicit in the target text (Murtisari, 2011). Implicitation is exactly the opposite tendency when the translation does not include everything that was present in the source text. In the field of sign language interpreting we use the term expansions. Participants in this workshop will learn the seven compression features adapted from Lawrence as defined by Finton & Smith. Translation and interpreting skill development practice will be an integral part of this workshop.

Educational Objectives:

1.Definite explicitation and impliciation

2.Identify the seven expansion and compression strategies

3. Apply effective expansion and compression strategies in interpreting practice
Presenter Bio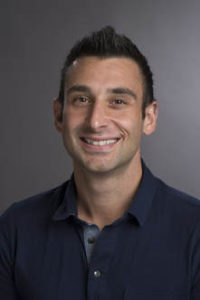 Daniel Maffia obtained his bachelor's degree in American Sign Language/English Interpreting with a minor in Communication from the National Technical Institute for the Deaf at the Rochester Institute of Technology in 2009. In 2010 he became nationally certified and later Daniel earned his Masters in Interpreting Studies with an emphasis in Teaching Interpreting from Western Oregon University in 2014. He has work experience in a variety of settings. Currently he is an interpreting program director and a senior lecturer in American Sign Language and English Interpreting Department's Interpreter Training Program at the National Technical Institute for the Deaf. In addition to teaching at the bachelors degree level, Daniel also teaches in NTID's Masters in Healthcare Interpreting Program. Previously Daniel served as a staff interpreter in the Department of Access Services at the Rochester Institute of Technology. Daniel continues to work as both a Video Relay and Video Remote Interpreter at Sorenson Communication, a staff interpreter within a local hospital, and a freelance community interpreter. Daniel has shown his commitment to the field by serving on the board of directors for his local affiliate RID chapter, volunteered to serve as RID's Certification Committee chair for 5 years, and currently serves as a rater for the Commission on Collegiate Interpreter Education (CCIE). Daniel has a long history of being a mentor for both practicum students and colleagues. His curriculum development has been centered around developing courses in VRS/VRI where he published the text entitled, "Introduction to VRS: A Curriculum Guide". Finally Daniel's research interests relate to Supervision and Demand-Control Schema. During his research Daniel had the opportunity to facilitate supervision for various interpreters of both spoken language and sign language. Daniel continues to serve as a facilitator for various supervision groups in addition to presenting workshops relating to supervision and reflective practices in the field of interpreting both nationally and internationally.
Organizer