06junAll Day31julMental Health Interpreting within the Deaf Community3.2 Professional Studies(All Day) CT Virtual Workshop - Zoom
Time

June 6 (Sunday) - July 31 (Saturday) CT
Location

Virtual Workshop - Zoom
Cost
$250 for all registrants
All workshop registrations are final. No refunds.
CEUs
3.2 Professional Studies
ASLIS is an Approved RID CMP Sponsor for Continuing Education Activities. This Professional Studies program is offered for a total of 3.2 CEUs at Extensive Content Level.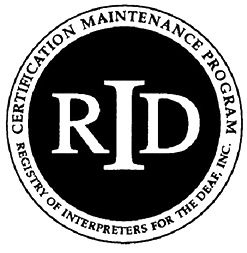 Event Details

This course is an eight-week asynchronous online course designed for interpreters working with individuals who are deaf and hard of hearing in various settings.

The course will assist participants to understand various aspects of mental health work, interpreting in mental health settings, and how it impacts individuals who are deaf or hard of hearing. This class will provide an overview of mental health systems and their historical treatment of individuals who are deaf, examine the confluence of providers, settings, and approaches when working as interpreters, mental health diagnoses, language considerations, interdisciplinary approaches, alliances, and self-care.
At the end of the eight weeks participants will:
Demonstrate knowledge of general concepts related to the environment and participants in mental health settings.
Be able to Identify professionals working in mental health settings and be able to describe how interpreting considerations vary based on the role of each.
Be able to list and describe various counseling approaches and the dynamics which influence interpreting.
Identify and describe how language dysfluency can be misconstrued as mental health diagnoses.
Learn about various diagnoses and how specific considerations should be made for interpreting.
Become familiar with considerations for alliances and interdisciplinary approaches with a practice profession and how this can impact work within the mental health settings
Be able to recognize and identify specific areas of self-care.
Educational Objectives:
The structure of this class will include lecture, readings, discussion, activities, and assessments.
Each week to successfully complete the course, participants are expected to:
VIEW THE PRE-RECORDED LECTURE.
READ ANY ASSIGNED READINGS (ARTICLES, CHAPTERS, ETC.).
POST A RESPONSE TO THE WEEKLY CLASS DISCUSSION FORUM AS IT RELATES TO THE WEEKLY TOPIC (LECTURE, ARTICLES).
RESPOND TO THEIR CLASSMATES BY POSTING AT LEAST FOUR SUBSTANTIAL* MESSAGES, WHICH FURTHER THE DISCUSSION. THIS IS IN ADDITION TO THE ORIGINAL POST MADE BY THE PARTICIPANT. STUDENTS WILL BE EVALUATED ON BOTH THE QUALITY AND DEPTH OF RESPONSE OF THEIR POST AND THEIR RESPONSES TO CLASSMATE POSTINGS.
COMPLETE ANY ADDITIONAL WEEKLY ACTIVITIES.
TAKE AND PASS THE WEEKLY QUIZ AT 80% OR HIGHER WITHIN THREE ATTEMPTS. THE QUIZZES WILL BE BASED ON THE LECTURE, ARTICLES, AND ACTIVITIES.ATTEND TWO ZOOM SESSIONS WITH THE PRESENTERS ON MONDAY, JUNE 7TH 4-5PM CT AND TUESDAY, JUNE 29TH 4-5PM CT.
It is anticipated that participants will spend an average of four (4) hours per week with assigned readings and completing the required activities. For your planning purposes, some weeks might not require four hours and other weeks might use more hours. Weeks 4 and 5 are anticipated to be the modules which might be more complicated to process and/or take longer to complete.
Courses Syllabus Visit: https://www.aslis.com/mhiprogram/
Presenter Bio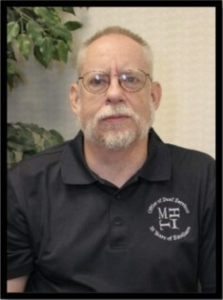 Steve Hamerdinger, MA
Steve Hamerdinger has been the Director of the Office of Deaf Services at the Alabama Department of Mental Health since January, 2003. Before this he was the Director of the Office of Deaf and Linguistic Support Services at the Missouri Department of Mental Health, a position he held for ten years. Mr. Hamerdinger has an M.A. in Counseling of the Deaf from Gallaudet University. Named "Deaf Person of the Month" in November, 2008 by Deaf Life magazine, he provides consultation and training on mental health and deafness nationally and internationally. He was appointed by SAMHSA in 2009 as one of the two United States representatives to the International Initiative for Mental Health Leadership (IIMHL) Network on Mental Health and Deaf Individuals. He has been an adjunct faculty member of several college programs and a visiting lecturer at the University of Missouri and the University of Kansas, was a frequent presenter at Psychiatric Grand Rounds at the University of Missouri at Kansas City, School of Psychiatry, and is currently a clinical instructor at the University of Alabama at Birmingham School of Medicine, Department of Psychiatry. He was the first Reba Hill Memorial Lecturer on Pediatrics at the Baylor University Medical School. He is a Past-President of the American Deafness and Rehabilitation Association and his more than 14 years of work on the board led to the organization presenting him with their Fredrick Schreiber Service award in 2015. His more than 30 years of work in the field has led to being awarded the Alice Cogswell award for service to deaf people by the Gallaudet Alumni Association. He was presented with the Knights of the Flying Fingers award from the National Association of the Deaf in 2016. That same year, he was presented with a Resolution from the Alabama House of Representatives and a proclamation from the Governor of Alabama recognizing his life's work,
Steve lives in Montgomery, Alabama with an ever changing menagerie of four-footed companions.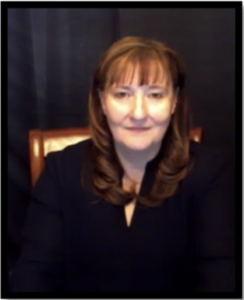 Charlene Crump, MA., NCC, CRC, CI/CT, ASLTA-Q, QMHIs.
Crump is the statewide Mental Health Interpreter Coordinator for the Office of Deaf Services, Alabama Department of Mental Health. In this capacity, Ms. Crump has been responsible for developing the Mental Health Interpreter Training initiative and developing certification standards that have been adopted by DMH and Alabama State Code. Her work in Mental Health Interpreter training has received national recognition from many organizations including the National Alliance of Mentally Ill (NAMI), has been internationally cited for excellence by the Charter of Linguists and described by internationally reowned researcher, author, mental health program administrator and psychologist, Dr. Neil Glickman, as "establishing the national benchmark" for mental health interpreting.
Charlene is a frequent presenter and consultant at various national and state venues, presenting on mental health interpreting. She created and operates several listservs and moderates a monthly online discussion forum related to current research in mental health and deafness/interpreting through Jacksonville State University's distance program.
Organizer