28sep6:00 pm8:00 pmMedical Assignments...Not Me!?0.2 PS6:00 pm - 8:00 pm CT Virtual Workshop - ZoomCategory:ASLIS
Time

(Wednesday) 6:00 pm - 8:00 pm CT
Location

Virtual Workshop - Zoom
Presented in
ASL with English Interpretation
CEUs
0.2 Professional Studies
ASLIS is an Approved RID CMP Sponsor for Continuing Education Activities. This Professional Studies program is offered for a total of 0.2 CEUs at Some Content Knowledge Level.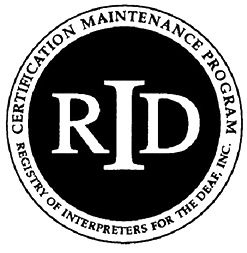 Event Details

Have you ever been offered a medical/healthcare assignment, but felt you didn't have the training or knowledge to accept it? Ever been in a situation when suddenly the conversation turns medical? Maybe you have witnessed a Deaf patient at your local doctor's office struggling to communicate and wished you could have assisted? This workshop will give you the basic knowledge to help start your new career as a Medical or Healthcare Interpreter. The target audience would be ITP/IPP students, and or recently certified interpreters.

Educational Objectives:
• Participants will learn the importance of medical interpreter training and certification.
• Participants will identify and discuss possible medical/healthcare interpreting encounters.
• Participants will be able to differentiate the difference between Emergency, Urgent Care, and Routine medical appointments.
• Participants will be able to assess whether they are qualified to accept medical/healthcare assignments.
• Participants will be able to identify possible challenges in medical/healthcare interpreting settings and develop strategies to navigate their assignment.
Presenter Bio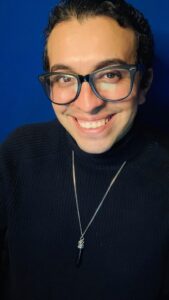 Mark Medina is a QTPOC, Disabled identifying Interpreter, with fifteen years in the industry. They have provided communication access in various settings, including community, corrections, educational, medical, platform, pride events (12+ years), protests, VRI/VRS, and events with over 5,000 participants in attendance both in person and virtually. In 2019, Mark experienced a decrease in their health, resulting in three strokes and major brain surgery. Following a year and a half of recovery, Mark obtained their National Interpreter Certification (NIC) and Core Certification Healthcare Interpreter (CoreCHI) during the Covid-19 Pandemic and has continued to pursue further legal interpreting education to provide equitable service to the QTBIPOC communities.
Organizer