30mar5:00 pm8:00 pmIntro to Legal Interpreting: Staffing Legal Assignments0.3 Legal PS5:00 pm - 8:00 pm CT Virtual Workshop - ZoomCategory:GMN Provided/Sponsored By: This program is provided by ASLIS and is supported by grant funding from the Minnesota Department of Human Services, Deaf and Hard of Hearing Services Division.
Time

(Thursday) 5:00 pm - 8:00 pm CT
Location

Virtual Workshop - Zoom
Presented in
English with ASL Interpretation
Cost
$30 for Minnesota Metro and Out of State Interpreters
FREE for Interpreters who reside in Greater Minnesota Regions
Greater MN Interpreters, enter the Coupon Code that was provided in your email. Don't have the Coupon Code? Email us before registering at workshops@aslis.com
All workshop registrations are final. No refunds.
CEUs
0.3 Legal Professional Studies
ASLIS is an Approved RID CMP Sponsor for Continuing Education Activities. This Professional Studies program is offered for a total of 0.3 CEUs at Some Content Knowledge Level.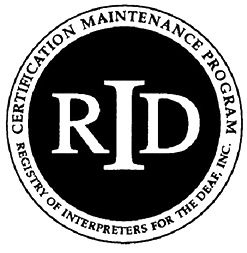 Event Details

This workshop will break down the legal analysis necessary to staff legal assignments according to national best practices. Highlighted topics: assignment preparation, what to do upon arrival, specific tips and best practice for talking to court personnel including the judge, the "art" of staffing legal assignments with respect to the various court interpreter roles, review the difference between proceedings, table and investigative interpreting.

Educational Objectives:

Lecture participants will organize a detailed, orderly plan for approaching a legal assignment, with respect to legal interpreter resources and conflict potential. Students will demonstrate understanding and differentiate between proceedings interpreters, interpreter for counsel and investigative interpreter through lecture and verbal question and answer participation. They will analyze and review through open and small group discussion how to staff practice scenarios. In the final activity, participants will demonstrate understanding of staffing legal assignments by taking the lead in staffing a complex legal case from first appearance to jury trial.

ASLIS virtual workshops are NOT recorded for later viewing.


Questions about our virtual workshops? Read our Frequently Asked Questions at – www.aslis.com/attend
Presenter Bio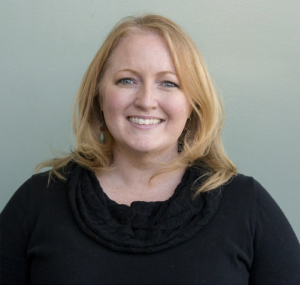 Anna McDuffie, BS, CI, CT, SC:L, NIC; Core Certified Healthcare Interpreter
A native of Atlanta, graduated from the University of Tennessee, Knoxville in 1996 with a Bachelor of Science in Interpreting for the Deaf. After graduation, she moved to Boston where she worked as a staff interpreter at the Learning Center for Deaf Children, a bilingual/bicultural school for the Deaf. She also worked part time at Boston University as an interpreter for various graduate programs. Anna returned to Atlanta in 1999 and has been working as a freelance interpreter for the past 24 years. She earned a Certificate of Interpretation and Certificate of Transliteration from RID in 1999, the Specialist Certificate: Legal from RID in 2008 and the National Interpreter Certification from RID in 2011. Anna began teaching medical interpreting workshops along with her co-presenter, Heather Brown, in 2008 and is very passionate about standardizing best practices for medical and legal interpreting. Additionally, they published an article in a nationally peer reviewed medical journal entitled Health Care Providers and the Americans with Disabilities Act in the Journal of the American Association of Physician Assistants in January of 2011. She also teaches workshops on legal interpreting. Anna currently lives in Marietta, Georgia, with her husband, Eric. In her free time, she enjoys spending time with her step-daughter, Cece, her fur kids, Kiwi and Pippa, traveling, and playing tennis.
Organizer

Provided/Sponsored By
This program is provided by ASLIS and is supported by grant funding from the Minnesota Department of Human Services, Deaf and Hard of Hearing Services Division.