Lucy Laney Elementary Documentary0.2 PPO Professional StudiesYear Around Event (2020) Category:PPO
Time

Year Around Event (2020)
Cost
$20.00
Cancellation & Refund Policy:
ASLIS requests payment to be made in advance. We do not process refunds after activity is approved and payment is complete.
If you are unable to complete this study for any reason, please contact CEUsponsor@aslis.com. 
CEUs
0.2 PPO Professional Studies
ASLIS is an Approved RID CMP Sponsor for Continuing Education Activities. This Professional Studies program is offered for a total of 0.2 PPO CEUs at Little/None Content Knowledge Level.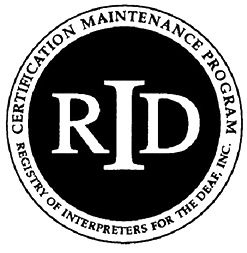 Event Details

Earn 0.2 PPO CEUs by completing this Independent Study.

Watch the documentary by Kare 11 "Love Them First: Lessons from Lucy Laney Elementary" about a Minneapolis school (on Penn Avenue in North Minneapolis) where an estimated 90% of students live near or below the poverty line. This documentary is about the school trying to get off "the list".

You will be required to write a 2-page minimum paper. Questions are provided.

Educational Objectives

1) Identify how race impacts Minnesotans in the K-12 education system.

2) Explain what Minnesota communities are experiencing in their daily lives, particularly for families that have students in the K-12 education system.

3) Demonstrate an understanding of this documentary and how it impacts the BIPOC community.

Registered but didn't receive an emailed receipt? Check your junk/spam folder for an email from CEUsponsor@aslis.com
Organizer