26apr5:00 pm8:00 pmEvent CancelledI Don't Need a CDI, Do I?0.3 Professional Study CEUs5:00 pm - 8:00 pm Virtual Workshop - ZoomCategory:ASLIS
Time

(Wednesday) 5:00 pm - 8:00 pm
Location

Virtual Workshop - Zoom
Presented in
ASL (No English Interpretation)
CEUs
0.3 Professional Studies
ASLIS is an Approved RID CMP Sponsor for Continuing Education Activities. This Professional Studies program is offered for a total of 0.3 CEUs at Some Content Knowledge Level.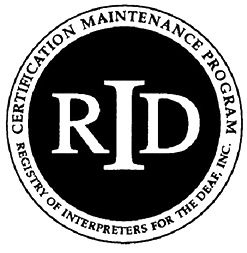 Event Details

THIS WORKSHOP IS CANCELLED!

Many ASL interpreters haven't had an opportunity to experience working with a CDI. This 3 hour workshop is an opportunity to talk about ways to identify when you need a CDI, how to advocate for requesting one, and experience the process of working with a CDI (you can just watch if you want!!!). The relationship between hearing interpreters and CDIs is a topic being discussed on a national level. This is an opportunity to have that conversation on a local level.

Educational Objectives:

· Identify when you need a CDI
· How to advocate for requesting a CDI
· Understand the relationship between hearing interpreters and CDIs
Presenter Bio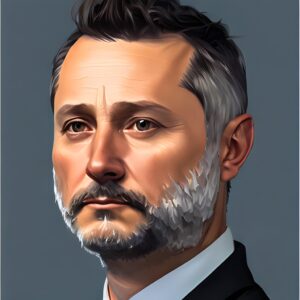 Arkady Belozovsky, M.S., CDI, CLIP-R, ASLTA-Master
Arkady Belozovsky grew up in the USSR, performing as a folk dancer, actor, magician and tightrope walker in what is now Ukraine. He comes from a long line of Deaf family members, as a third generation Deaf person. As a teenager, he and his family immigrated to the United States. He earned Bachelor's and Master's degrees as well as three professional certificates from the Rochester Institute of Technology. He went on to teach ASL/Deaf Studies and Interpreting at the National Technical Institute for the Deaf (NTID) at Rochester Institute of Technology (RIT). He also taught at the University of New Hampshire at Manchester and served as the Co-Director of University of New Hampshire at Manchester's (UNHM) Deaf Studies program. Arkady was the first full-time Deaf faculty member at Brown University, where he taught for 8 years. He has been in the teaching field for a total of 16 years and also has an American Sign Language Teachers Association (ASLTA)-Master Certificate and a human rights education training certificate.
Currently working as a full time self employed freelance Certified Deaf Interpreter (CDI) and CLIP-R (legal) for 30 years, Arkady has traveled the world presenting on topics such as the immigrant / refugee & world experience, various topics in interpreting, finding one's identity, Deaf history & culture, empowerment, ethics, and entrepreneurism.
Arkady also served as the After Hours Emergency Referral and CART Services coordinator for the Massachusetts Commission for the Deaf and Hard of Hearing (MCDHH) for 2 years. In six years ago, he began interpreting emergency press conferences for the Rhode Island Emergency Management Agency, RI & NY Governors' COVID-19 briefings.
Arkady has three Deaf children and one hard of hearing boy. His eldest two boys are age 25 and age 19. He also has a 9 year old daughter and a 6 year old son. He lives in East Brookfield, Massachusetts.
Organizer