18mar(mar 18)6:00 pm25(mar 25)8:00 pmHow to Grow: Practical Strategies to Fight Unconscious Bias0.4 PPO CEUs6:00 pm - 8:00 pm (25) Virtual Workshop - Zoom
Time

18 (Thursday) 6:00 pm - 25 (Thursday) 8:00 pm
Location

Virtual Workshop - Zoom
CEUs
0.4 PPO Professional Studies
ASLIS is an Approved RID CMP Sponsor for Continuing Education Activities. This Professional Studies program is offered for a total of 0.4 PPO CEUs at Some Content Knowledge Level.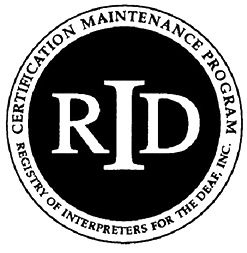 Event Details

Did you know that every second our body on consciously processes only 0.0000004% of the 11,000,000 bits of information it receives? The billions of stimuli that bypass rational and logical thinking and influence our behaviors and how we navigate the world around us. Answers to questions such as: "Do I trust this person?" and "Is that person competent?" have already been formulated before I even meet a person. That is unconscious bias; a powerful invisible enemy to good intentions. Even though no one is exempt from it's pitfalls, we can take steps to align our unconscious behaviors with our conscious intentions on a personal, social, and systemic level. In this interactive workshop, we will identify the scientific root cause of unconscious bias develop strategies to combat its negative effects.

Educational Objectives:

As a result of attending this workshop, participants will be able to: 1) Categorize causes of unconscious biases. 2) Identify the impact of manifestations of unconscious bias. 4) Formulate strategies strengthen the alignment of behaviors with intentions.

*MUST ATTEND BOTH DAYS IN ORDER TO RECEIVE CEUS. We will not be approving partial CEU credits.*

ASLIS virtual workshops are NOT recorded for later viewing.


Questions about our virtual workshops? Read our Frequently Asked Questions at – www.aslis.com/attend
Presenter Bio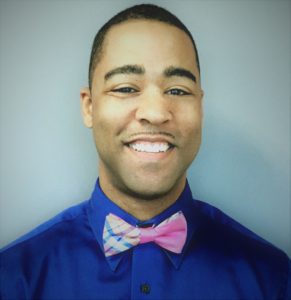 Brent Tracy is a proud CODA and native Bostonian. Since starting his interpreting career at Gallaudet University in 1999, Brent has worn several professional hats: interpreter, coordinator, advocate, mentor, and presenter.
Since witnessing and experiencing numerous linguistic and cultural inequalities both personally and professionally, he has been motivated to address these inequities impacted by a historically strained cultural climate among practitioners and stakeholders. He leverages his influence as CEO of Equal Access Resources on public platforms including social media to foster honest dialogues that will galvanize stakeholders to champion change for the ASL community.
In his leisure time, Brent enjoys spending time with his lovely wife and 2 amazing children and
creating unique handmade bow ties for his business KnotTied.
Organizer