30jun5:00 pm8:00 pmHow the Bleep Do I Sign That: Bootleg Edition0.3 Professional Studies5:00 pm - 8:00 pm CT Virtual Workshop - Zoom
Time

(Wednesday) 5:00 pm - 8:00 pm CT
Location

Virtual Workshop - Zoom
Cost
$30.00 for all registrants
All workshop registrations are final. No refunds.
CEUs
0.3 Professional Studies
ASLIS is an Approved RID CMP Sponsor for Continuing Education Activities. This Professional Studies program is offered for a total of 0.3 CEUs at Some Content Knowledge Level.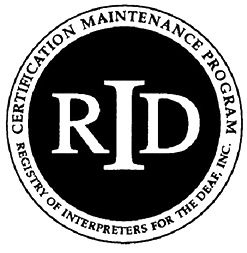 Event Details

This will be the most offensive and blasphemous educational opportunity you will experience in your career.

Growing up imprisoned in a deaf body, Jon made a best friend out of the darkness that is isolation. As a young boy comfortable with isolation, he acquired an intense passion for arts (cinema, literature, poems, comics, etc. – but primarily cinema). He spent his entire life ravaging through libraries, movie theatres (never with his parents' permission), local video rental spots, causes larger than life and its community, and underground book stores. The world beyond his flesh prison became a means to his divine and hopeless happiness. His creative saints mainly center around those whose minds created a piece of work that has and will outlive any mortal souls on earth.

This directly translated into an adulthood hobby for Jon. He regularly attends stand-up routines, major platforming events, and conventions to be in the same room with the artists themselves. He has been to over 100 such events in the past five years. Foul language is arguably a defining trait in these settings where ingenious personalities appear before their fans. Because of how interpreters are a natural fixture to Jon's adult hobby, he had a front-row view on how sorely lacking the interpreters are in their profane sign language skills.

How the Bleep Do I Sign That: Bootleg Edition is an opportunity for you to learn the versatile signs and meanings for a few common swear words. Those swear words are the George Carlin's legendary Seven Words You Can't Say on TV. In addition to intensive training, there will be interactive activities and an opportunity to ask Jon any swear words you want to see signed!

Educational Objectives:

Participants will be able to express sign variants of several common swear words in sign language.

Participants will be able to distinguish the relevant grammatical function (noun, verb, and adjective) to each of the signing variants of a swear word.

Participants will be able to define the role swearing has to human nature and its deaf culture/ASL distinction.
Presenter Bio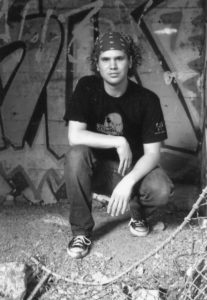 Jon is a Twin Cities native. He grew up mainstreamed in the St. Paul public school system. You could say that ASL interpreters were always a part of his life! He graduated from Gallaudet University with a Bachelor's in English Literature. He is ASLIS's Project Manager. He works on various of programs and projects that focus on improving the access to quality interpreters. In his spare time, you'll see him with a book in his hand, or watching a movie. He loves to snuggle with his cat, Ernest, and sees more cats in his future!
Organizer