Helen Keller National Center0.1 Professional Study CEUsYear Around Event (2023)
Time

Year Around Event (2023)
Cost
$10.00
Cancellation & Refund Policy:
ASLIS requests payment to be made in advance. We do not process refunds after activity is approved and payment is complete.
If you are unable to complete this study for any reason, please contact CEUsponsor@aslis.com. 
CEUs
0.1 Professional Studies
ASLIS is an Approved RID CMP Sponsor for Continuing Education Activities. This Professional Studies program is offered for a total of 0.1 CEUs at Some Content Knowledge Level.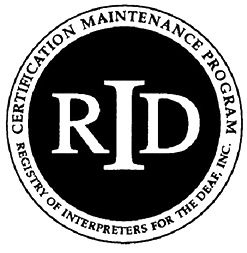 Event Details

The 3rd week of June is Helen Keller Deaf-Blind Awareness Week! Helen Keller was an American author, political activist, and lecturer. She was the first Deaf-Blind person to earn a Bachelor of Arts degree. She learned to "hear" people's speech using the Tadoma method, which meant using her fingers to feel the lips and the throat of the speaker. She, herself, learned to speak and spent much of her life giving speeches and lectures on aspects of her life. She became proficient at using Braille and reading sign language with her hand.This Independent Study provides the opportunity to learn more about the DeafBlind community. You will be required to write a 2-page minimum paper. Questions are provided.

Educational Objectives:

1. List services that the Helen Keller National Center for Deaf-Blind Youths and Adults provides.

2. Compare and contrast interpreting for sighted and DeafBlind consumers.

3. Dissect the new information I learned and examine how it will impact my interpreting.
Organizer