Guide to Self-Employment0.3 Professional Study CEUsYear Around Event (2023)
Time

Year Around Event (2023)
Cost
$30.00
Cancellation & Refund Policy:
ASLIS requests payment to be made in advance. We do not process refunds after activity is approved and payment is complete.
If you are unable to complete this study for any reason, please contact CEUsponsor@aslis.com. 
CEUs
0.3 Professional Studies
ASLIS is an Approved RID CMP Sponsor for Continuing Education Activities. This Professional Studies program is offered for a total of 0.3 CEUs at Some Content Knowledge Level.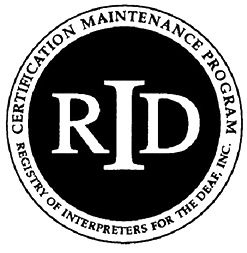 Event Details

"The Interpreter's Quick Guide to Self-Employment" is a book by Rosemary Johnson and Brent Bocian that provides a step-by-step guide to turning your interpreting skills into a stable, secure, and sustainable business. You may do a solo book club, reading and reflecting on your own, or you may coordinate a book club with your peer(s). You will be required to write reflections on each chapter and then compile them into a 3-page minimum paper. Questions are provided.

Educational Objectives:

1) Define what it means to be self-employed.

2) Identify how I can improve the business side of my freelance interpreting.

3) Compare and contrast freelance and staff interpreter positions and consider which is the best fit for me.
Organizer