07apr6:00 am8:00 pmFact or Fiction: History of the Deaf Community0.3 Professional Study CEUs6:00 am - 8:00 pm Virtual Workshop - Zoom
Time

(Wednesday) 6:00 am - 8:00 pm
Location

Virtual Workshop - Zoom
CEUs
0.3 Professional Studies
ASLIS is an Approved RID CMP Sponsor for Continuing Education Activities. This Professional Studies program is offered for a total of 0.3 CEUs at Some Content Knowledge Level.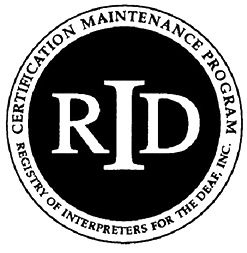 Event Details

This is a game with answers of; Fact or Fiction. It's exciting to learn and/or refresh your mind about Deaf Culture/World, Deaf Community, History, Language, Deaf Organizations; and the past and current perspectives. It will be an activity in teams with a support of lecture of questions and information. It will help you to maintain current on information and history about Deaf community in your professional jobs and Deaf people.

Educational Objectives:

• List the two social perspectives on the Deaf community (pathological and cultural).
• List several features of the Deaf community, its history and culture to develop for allies and ethical guests in Deaf world.
• List several changes Deaf people have made, appreciate the technological developments of the Deaf community, creative, and political and their contributions to the society and world.
Presenter Bio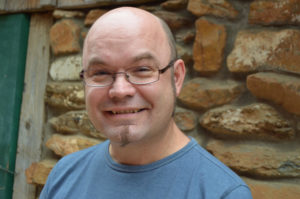 Patrick "Mr. Shineyhead" Fischer, CDI, ASLTA Master, is from several generations of fine artists and performers from Germany and has extensive experience in all things related to theatre and art. Patrick has been involved in a variety of artistic positions (artist, performer, director, producer, teacher, Director of Artistic Sign Language, and consultant) as well as participation in a variety of performances (storytelling, acting, and comedy) internationally.
Patrick launched his business in 2005 as a way to provide services to those who want to learn more about theatre through deaf eyes. When not "working" in theatre he taught American Sign Language and deaf studies/deaf history, and currently is a certified ASLTA Master instructor. He has taught under the Sign Language Studies Program and Sign Language Interpretation Program in Portland, Oregon. Also, Patrick is a Deaf Language Model in Alaska. Patrick has his Graphic Design degree, and he is also an awarded professional artist and co-owner/marketing designer of the firm, Expert Business Support, Inc.
To know more about Patrick "Mr. Shineyhead" Fischer, check out his website and YouTube:
www.deafpatrickfischer.com
Organizer