09nov6:00 pm8:00 pmExamining the Environment0.2 PS6:00 pm - 8:00 pm CT Virtual Workshop - ZoomCategory:ASLIS
Time

(Wednesday) 6:00 pm - 8:00 pm CT
Location

Virtual Workshop - Zoom
Presented in
ASL with English Interpretation
CEUs
0.2 Professional Studies
ASLIS is an Approved RID CMP Sponsor for Continuing Education Activities. This Professional Studies program is offered for a total of 0.2 CEUs at Some Content Knowledge Level.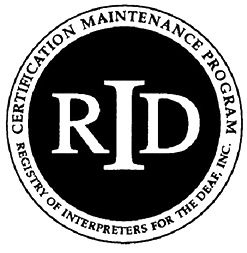 Event Details

Signed language interpreters (SLIs) work in myriad settings. Particularly, private practice interpreters often find themselves in multiple settings over the course of one day. Many of the decisions we make are dependent upon the type of setting in which we are working at the time. During this hands-on workshop, workgroups will each select a unique setting to evaluate, research, and report back upon using the framework of the Demand Control Schema; particularly environmental and interpersonal demand categories for each setting.

Educational Objectives:
* THE GOALS AND VALUES OF VARIOUS ENVIRONMENTS
* TERMINOLOGY UNIQUE TO AN ENVIRONMENT
* TEAM MEMBERS' ROLES AND RESPONSIBILITIES
* UNIQUE PROTOCOLS * COMMON QUESTIONS THAT MAY ARISE
* PARTICIPANT THOUGHT WORLDS, COMMUNICATION GOALS, AND DYNAMICS
Presenter Bio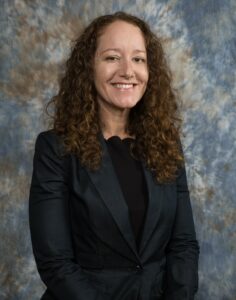 Jasmine Marin has a Master of Science degree in Healthcare Interpreting from Rochester Institute of Technology's National Technical Institute of the Deaf. She received NIC Advanced national certification from The Registry of Interpreters for the Deaf in 2008 and was a contributing author in the textbook: Handbook of Research on Medical Interpreting. Jasmine is originally from Canada but currently lives in Arizona and has been a practicing signed language interpreter for over 14 years. She is licensed and registered to practice in Arizona and Nevada. As owner of a local interpreting agency, she has worked in a variety of community settings, but is primarily a healthcare interpreter. Jasmine is also a master mentor and provides distance mentoring for interpreters wishing to enter into private practice or improve their ethical decision-making skills. In her free time, she teaches vinyasa yoga which she has also been practicing for over 12 years.
Organizer