Community Health Who??0.15 Professional Study CEUsYear Around Event (2023) Category:Independent Study
Time

Year Around Event (2023)
Cost
$15.00
Cancellation & Refund Policy:
ASLIS requests payment to be made in advance. We do not process refunds after activity is approved and payment is complete.
If you are unable to complete this study for any reason, please contact CEUsponsor@aslis.com. 
CEUs
0.15 Professional Studies
ASLIS is an Approved RID CMP Sponsor for Continuing Education Activities. This Professional Studies program is offered for a total of 0.15 CEUs at Some Content Knowledge Level.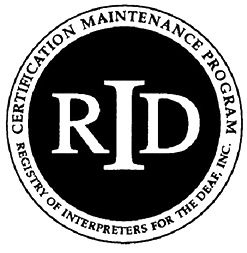 Event Details

A Community Health who?? Who is a Community Health Worker (CHW)? This individual can be key in helping Deaf patients receive the medical care they need, yet their role is not necessarily well-known. A Deaf CHW can be crucial in getting complicated medical concepts across to deaf patients who may not know ASL, are in mental health crisis, in severe pain, under the influence (alcohol, drugs, prescription medication, anesthesia, etc.), had a stroke, etc. This Independent Study provides an opportunity to explore who a CHW is and the invaluable work they do. You will read 2 articles and write a 2-page reflection paper. Questions are provided.

Educational Objectives:

1. Explain the role of a Community Health Worker.

2. Identify the similarities and differences of Deaf Interpreters and Deaf Community Health Workers.

3. Discover local Deaf Community Health Workers in my area.
Organizer