03nov6:00 pm8:00 pmBreaking Barriers via Deaf Representation in Cinema, Theatre, and the Arts0.2 PS6:00 pm - 8:00 pm CT Virtual Workshop - Zoom
Time

(Wednesday) 6:00 pm - 8:00 pm CT
Location

Virtual Workshop - Zoom
Presented in
ASL with English Interpretation
Cost
$20.00 for all registrants
All workshop registrations are final. No refunds.
CEUs
0.2 PS
ASLIS is an Approved RID CMP Sponsor for Continuing Education Activities. This Professional Studies program is offered for a total of 0.2 CEUs at Some Content Knowledge Level.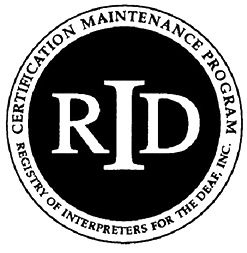 Event Details

Join actor Daniel Durant for a lecture and Q & A in which he discusses his barrier-breaking career from Broadway to Hollywood, the importance of authentic Deaf representation in film, theatre, and television, the experience of working with Directors of Artistic Sign Language on set, and more.

Daniel Durant stars in CODA, the groundbreaking 2021 indie film that follows a hearing teenage girl with a gift for singing and her culturally Deaf family as they fight to save their floundering Massachusetts fishing business. The film ignited a conversation about inclusion in the media. Featuring 40% of its dialogue in American Sign Language and with three Deaf leads, CODA premiered at Sundance and for the first time in the event's history took all three top prizes in its U.S. Dramatic category. It quickly sold for a record-breaking $25 million to Apple TV. Durant, alongside CODA co-stars Marlee Matlin and Troy Kotsur, was recently featured in the cover story of the August 4 edition of The Hollywood Reporter. Durant says that when it comes to filmmaking, "There are already so many challenges. [Deafness] is not going to make a big difference. I don't want [filmmakers] to think that we are this extra burden. We're not deaf actors. We're just actors, period."

Educational Objectives

Participants will learn and describe the common barriers against the Deaf that exist in the entertainment industry.
Participants will recognize the value of authentic Deaf representation in popular media.
Participants will define the role of a Director of Artistic Sign Language (DASL) on a production and the importance of inclusivity in creative media.
Presenter Bio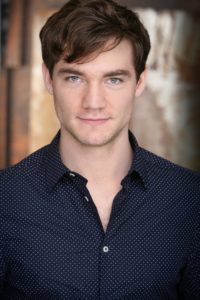 Daniel was born in Detroit, Michigan and grew up in Duluth, Minnesota. He attended mainstream schools in Duluth before transferring to the Minnesota State School for the Deaf in 8th grade. Daniel graduated from MSAD in 2008 and attended RIT in Rochester, NY and Gallaudet in Washington, DC. Daniel moved to Los Angeles, CA in 2012 to join the Deaf West Theatre production of Cyrano. Shortly after Cyrano, Daniel landed a job as guest actor at Oakland University in Michigan working with Terp Theater. Daniel played, "Stinger," the lead role in their production of Police: Deaf: Near: Far. Daniel joined the cast of Switched at Birth (ABC Family Channel) in 2013 and continued in his co-starring role as the character of "Matthew" through the finale of the series aired in 2017. In the Fall of 2013, Daniel teamed up once again with Deaf West, playing the lead role of "Charlie" in their production of Flowers for Algernon. Daniel played the co-lead role of "Moritz" in the critically acclaimed 2014 Deaf West production of Spring Awakening, which opened in the Rosenthal Theatre and moved to the Wallis Annenberg Theatre (Beverly Hills) in 2015. In the Fall of 2015, Daniel made his Broadway debut as "Mortiz" at the Brooks Atkinson Theatre. The show opened to rave reviews and ran until January 2016. In 2017, Daniel joined the Norwegian company of Teater Manu for the lead role of "Jonas" in Jonas and the Body, traveling for performances in Norway and France over a seven-month period. In 2019, Daniel was involved in movies, television and theatre, filming Coda, Silent Notes and You (Netflix), as well as performing in Canada and France in the production of Black Drum. His ongoing work includes co-leading acting workshops for Deaf students in area schools, serving as an acting teacher and coach for Deaf film camps as well as national speaking engagements for colleges and universities. Daniel has received numerous awards and recognition, including the 2016 Theatre Award (Outstanding 2016 Broadway Debut Performance), Broadway.com's "Top 10 Show-Stopping Performances of the 2015-2016 Broadway Season," Huffington Post's "Top 10 Best Theatrical Performances of 2015," Theatremania.com's "12 Best Broadway Debuts of 2015" and a 2014 Robby Award nomination for Excellence in Theatre. Daniel was also the 2014 Deaf Awareness Month Honoree for the City of Los Angeles, honoring his outstanding contributions to the arts and Deaf and Hard of Hearing Communities of Los Angeles. Daniel is passionate about acting and supporting the Deaf community and spends his free time connecting with and meeting new friends all over the world through his ASL videos on YouTube, Deaf Gamers Network and his Facebook & Twitter accounts. "ASL makes our world a more beautiful place." ~ Daniel N. Durant
Organizer