19may5:00 pm8:00 pmBiomechanics and Best Practice for Sign Language Interpreters0.3 General Studies5:00 pm - 8:00 pm Virtual Workshop - Zoom
Time

(Wednesday) 5:00 pm - 8:00 pm
Location

Virtual Workshop - Zoom
CEUs
0.3 General Studies
ASLIS is an Approved RID CMP Sponsor for Continuing Education Activities. This Professional Studies program is offered for a total of 0.3 CEUs at Some Content Knowledge Level.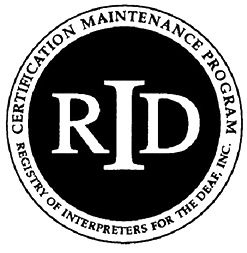 Event Details

This workshop will provide background information on the unfortunate common occurrence of musculoskeletal pain in sign language interpreters. This workshop will be in lecture format along with opportunities to apply what is learned. The learning will be fun and definitely, interactive. In addition participants will learn about current research and best practices to keep your fit until you retire. Sign language interpreters of all physical levels are encouraged to participate.

Educational Objectives:

Participants will be able to:
– Cite available research information on how stress can increase the risk of cumulative trauma disorder, on the interpreting settings with the highest occupational health risks and on the rate of incidence of musculoskeletal pain
– Explain proper posture and the components of safe upper extremity biomechanics.
– Understand how posture and biomechanics relates to interpreter-related injuries.
– Identify their external and personal risks of cumulative trauma disorder.
– Learn the physical and psychological benefits of exercise in managing/preventing pain.
– Define the common conditions of physical pain presentation seen in sign language interpreters.
– Learn strategies of how to manage/prevent pain, like exercise, bracing and stress management.
– Apply low risk behaviors to interpreting practice assignments.
– Easily follow-thru on exercises learned well beyond their participation in this workshop via use of handouts and small pieces of exercise equipment that will be distributed.
Presenter Bio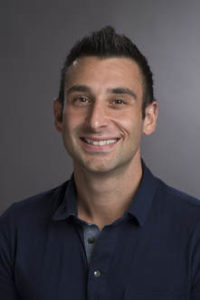 Daniel Maffia obtained his bachelors degree in American Sign Language/English Interpreting with a minor in Communication from the National Technical Institute for the Deaf at the Rochester Institute of Technology in 2009. In 2010 he became nationally certified and most recently Daniel earned his Masters in Interpreting Studies with an emphasis in Teaching Interpreting from Western Oregon University in 2014. He has work experience in a variety of settings. Currently he is a program director and senior lecturer for the Bachelors interpreting programs within the department of American Sign Language and English Interpreting Department's Interpreter Training Program at the National Technical Institute for the Deaf. Daniel also teaches in NTID's Master's in Healthcare interpreting program. Previously Daniel served as a staff interpreter in the Department of Access Services at the Rochester Institute of Technology. Daniel continues to work as both a Video Relay Interpreter at Sorenson Communication, a staff interpreter within a local hospital, and a freelance community interpreter. Daniel has shown his commitment to the field by serving on the board of directors for his local affiliate RID chapter for the past two years in addition to currently volunteering as chairperson of RID's Certification Committee. In addition he has been a mentor for both practicum students and colleagues. His curriculum development have been centered around developing courses in VRS/VRI and Interpreting for Diverse Deaf Consumers. Finally Daniel's research interests relate to Supervision and Demand-Control Schema. During his research Daniel had the opportunity to facilitate supervision for various interpreters both spoken language and sign language. Daniel continues to serve as a facilitator for various supervision groups in addition to presenting workshops relating to supervision and reflective practices in the field of interpreting.
Organizer