10feb6:00 pm8:00 pmAnti-Blackness in Interpreting: How it is Embodied and What it Means for Racial Justice0.2 PPO CEUs6:00 pm - 8:00 pm Virtual Workshop - Zoom
Time

(Wednesday) 6:00 pm - 8:00 pm
Location

Virtual Workshop - Zoom
CEUs
0.2 PPO Professional Studies
ASLIS is an Approved RID CMP Sponsor for Continuing Education Activities. This Professional Studies program is offered for a total of 0.2 PPO CEUs at Some Content Knowledge Level.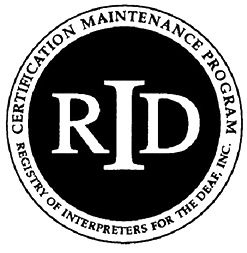 Event Details

This two-hour interactive workshop provides a historical foundation of the roots of anti-Blackness, what it means and where it came from, present day interpretations, and how it is embodied in Deaf communities and Deaf/hearing relationships. Using activities, real-life examples, and images we will break down definitions and concepts like color-evasiveness, whiteness as property and other helpful social justice concepts to better understand how we begin to expose and flush out anti-black ideas and unconscious and subtle ways of thinking and being. Participants will have an opportunity to reflect on their own socialization around Blackness, engage in short community readings and small group dialogue. We will end the time together talking through how to apply this learning to their work as an interpreter as we move forward in the racial uprising and revolution.

Educational Objectives:

Participants will be able to….
– Understand and use social justice concepts specifically color-evasiveness, whiteness as property and anti-blackness within context.
– Identify how anti-blackness ideology and behaviors impact interpreting situations and the field.
– Identity the ways they have been socialized to embrace anti-black ideologies and behaviors and how to unlearn this socialization and move towards anti-racist ideologies and behaviors.
Presenter Bio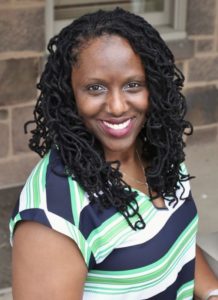 Dr. Lissa D. Ramirez-Stapleton is an associate professor at California State University Northridge in the Department of Deaf Studies and core faculty for the Educational Leadership and Policy Studies program. Her research focuses on equity and access, identity development, and the educational history of Deaf students, faculty, and staff with a particular interest in the intersections of race, gender, and disability. She was a 2018-2019 Ford Foundation Postdoctoral Fellow and is a member of the University of Michigan Diversity Scholars Network. As a private consultant for over 15 years, she conducts training, workshops, and keynotes on issues of social justice, equity and diversity across the country as well as supports campus climate assessments as a qualitative research specialist with Rankin & Associates Consulting. She is professionally involved with the Association for the Study of Higher Education and active within the National Black Deaf Advocates organization. Lissa previously worked as a student affair professional and with Semester At Sea. Her desire to support Deaf college Students of Color, led Lissa to pursue her doctorate at Iowa State University. She graduated in 2014 with her Ph.D. in Education with an emphasis in Higher Education and Social Justice and a minor in Women's Studies. She earned her M.S.E. in College Student Personnel from the University of Dayton and B.S. in Social Work from Wright State University.
Organizer