16aug6:00 pm8:00 pmA Work in Progress: Establishing, Growing, and Maintaining Working Relationships Between Educational Interpreters and their Administrators0.2 PS Education6:00 pm - 8:00 pm CT Virtual Workshop - ZoomCategory:ASLIS
Time

(Wednesday) 6:00 pm - 8:00 pm CT
Location

Virtual Workshop - Zoom
Presented in
English with ASL Interpretation
CEUs
0.2 Professional Studies Education
ASLIS is an Approved RID CMP Sponsor for Continuing Education Activities. This Professional Studies program is offered for a total of 0.2 PS Education CEUs at Some Content Knowledge Level.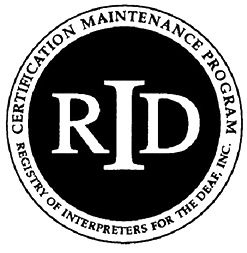 Event Details

Kallie Freel shares her research results from her thesis related to the working relationships between educational interpreters and their administrators. The results found in her research can serve as a foundation to conduct conversations around creating, building and maintaining working relationships with administrators to ensure their own success, as well as the success of the Deaf and Hard of Hearing children they provide services for.

Educational Objectives:

Participants will be shown new research that was done recently in the field of Educational Interpreting
Participants will be able to use different strategies to approach their administrator to engage in professional conversations about their work
Participants will examine current trends in the field of Educational Interpreting
Participants will be able to use other professional fields (business and education) to better enhance the work that they do as Educational Interpreters when engaging in conversation with administrators
Participants will be able to engage in a question and answer session at the end of the presentation to develop their learning further
Participants will have access to a variety of links and resources to save and use on their own at the conclusion of the presentation
Presenter Bio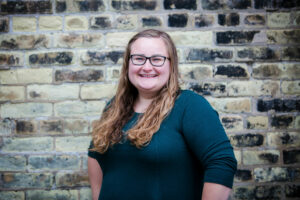 Kallie Freel graduated from the University of Wisconsin-Milwaukee with a Bachelors of Science in Education; ASL Interpreting and ASL Studies. She obtained her Masters of Arts in Interpreting Studies: Teaching Interpreting from Western Oregon University with a certificate in Educational Interpreting. Kallie interprets in a variety of settings, including K-12, post secondary, VRS, and freelances as time allows. However, Kallie's full-time interpreting work in K-12 is where her passion for raising the standards and respect for K-12 Educational Interpreters has sprung from.
Organizer